Organic Cotton Cover Heavy Flow Herbal Liners with Wings
We see you. We've listened. And we understand. Heavy flows are no fun. In fact, they can cause you to dread your period and can be the byproduct of larger medical challenges. That's why we created our notorious herbal pads with supreme absorbency to ensure you are secure and protected throughout your cycle. 
Our Herbal Heavy Flow liners are for your lighter days (although they still feel quite heavy). These herbal pad liners are made from cotton and infused with essential oils, which creates a gentle, "cooling" sensation that makes for a more peaceful period. Our everyday heavy flow pantiliners were designed by humans with vaginas, for humans with vaginas, which means maximum comfort and minimal leakage. Here's to a new relationship with your pads.
7" (18 cm) long, 30 count

Certified organic cotton cover

Ultra absorbent pulp core

Hypoallergenic & Dermatologist Approved

Infused with essential oils, which creates a "cooling" sensation that supports a more comfortable period and ensures ongoing protection.
A Happier Honey Pot- Become a HIVE member to get free shipping, exclusive discounts, early access, and more. JOIN THE HIVE
100% certified organic cotton [top sheet], lavendula angustifolia flower oil, aloe barbadensis leaf juice, rosa damascena flower water, houttuynia cordata oil, borneol, l-menthol, methyl lactate, cornmint oil, elemental chlorine-free natural wood pulp with super absorbent polymer [core], backing (polyethylene, polypropylene)
We see you. We understand.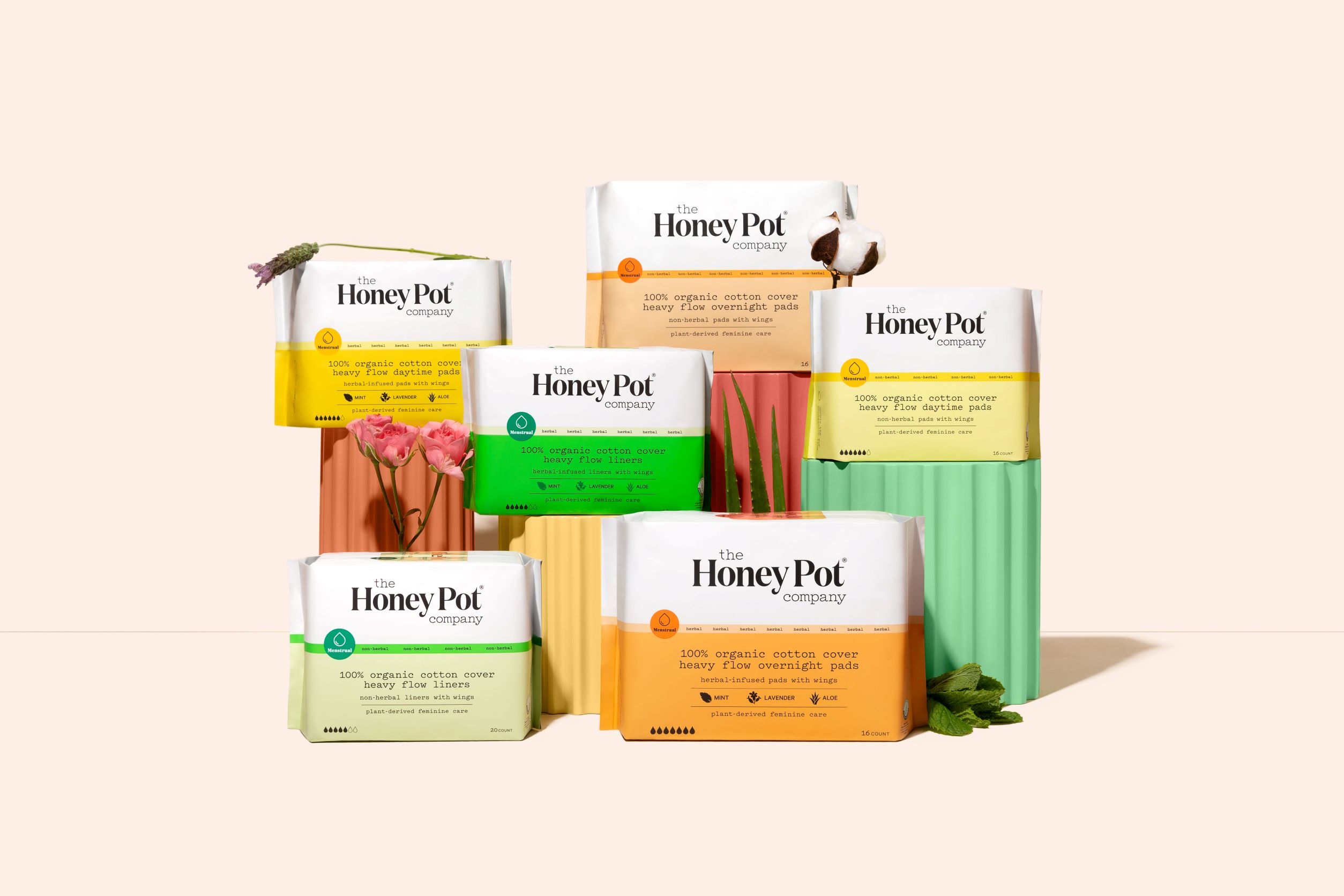 Dip into This
Love amazing bath bombs? Us too, which is why we created our all natural bath bomb! Our pH balance bath bombs are great for relaxing after a long day. Available in soothing lavender and fragrance-free options.