Period Panties Pin
No hiding. No shame. Add this period panties enamel pin to your jacket, jeans, purse, or wherever you want to make a statement. This feminist enamel pin comes in three different skin tones and finishes, so you can represent however you feel comfortable. Let your string fly free with a period pin from The Honey Pot!
I'm so excited you can now wear your pride for being a human with a vagina with our fun merchandise. It's not just about feminine care, it's a way of life.
BEA FELIU-ESPADA, CEO/Founder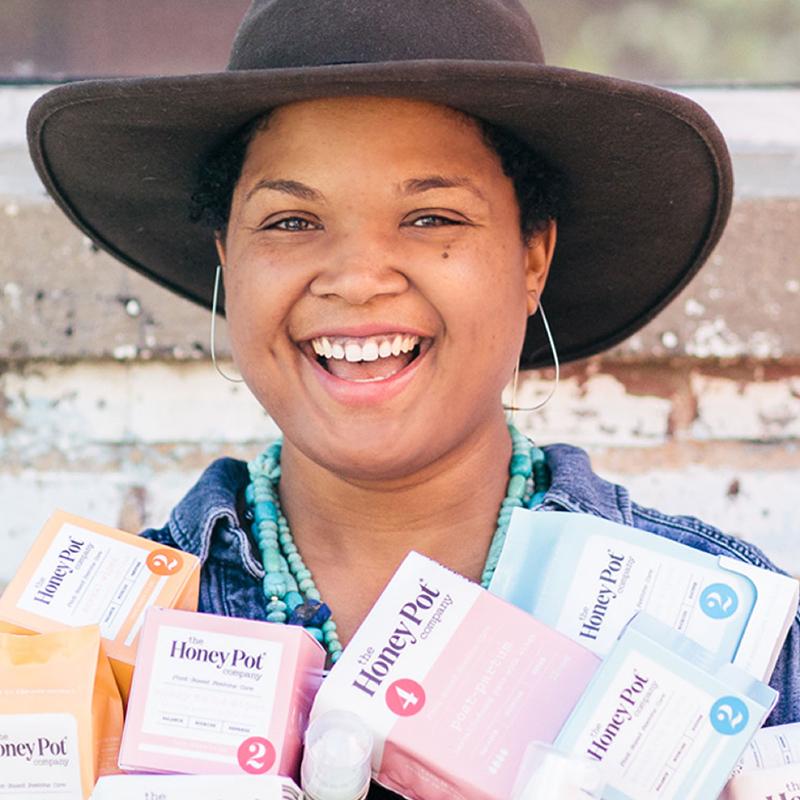 Have a Happy Period
We believe that all humans with vaginas deserve menstrual care, which is why we've partnered with Happy Period, an organization that provides menstrual hygiene kits to those who are homeless, low income, or living in poverty.