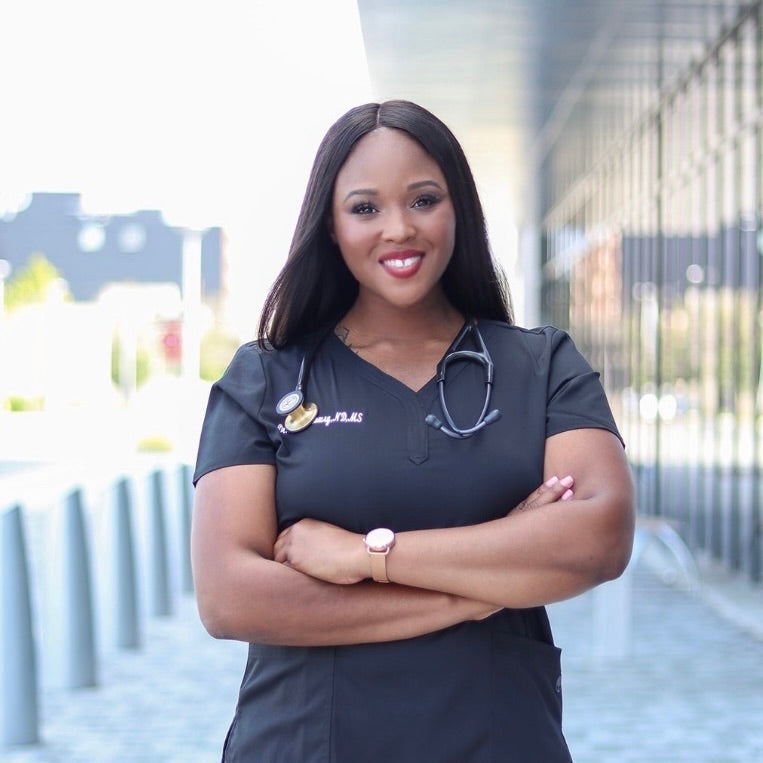 Dr. Tabitha A. Lowry, ND, MS
Dr. Tabitha A. Lowry, ND, MS
Naturopathic Doctor and Hormone Expert
Dr. Tabitha A. Lowry, ND, MS is a licensed naturopathic doctor and the founder and medical director of Adorn Naturopathic Medicine. Adorn Naturopathic Medicine is a naturopathic and integrative medical practice specializing in women's health and integrative endocrinology! As a hormone expert, Dr. Tabitha treats many patients with PCOS, fibroids, endometriosis, and infertility. She understands that navigating life and maintaining good health can be quite the challenge. She loves offering her medical expertise in clinical nutrition, botanical medicine, vitamins and supplements, counseling, and pharmacology to help patients radically improve their health. Dr. Tabitha is currently accepting new patients via telemedicine.
Dr. Tabitha was born and raised in Evansville, Indiana. She completed her undergraduate studies at thee illustrious Howard University. She holds a Master of Science Degree in Biophysics and Physiology, specializing in Complementary and Alternative Medicine from Georgetown University School of Medicine (go, Hoyas!). She earned her Doctorate of Naturopathic Medicine from Bastyr University California in San Diego, California.
Dr. Tabitha loves Jesus, traveling, making people laugh, dancing (she has self proclaimed, "Meg The Stallion" knees), music (especially live), spending time with her family and friends, food, and her dog — Lennox Tyrone (aka Pretty Lenny). She currently spends her time between the Bay Area, California and Charlotte, North Carolina.
Dr. Tabitha may be reached at the contact information below:
Website: www.adornnaturopathic.com
Email: drtabitha@adornnaturopathic.com
Explore articles by Dr. Tabitha A. Lowry, ND, MS