Limited Edition: Summer Feels Travel Bag
Take your favorite Honey Pot products with you wherever you go in our limited edition, artist made Travel Bag! 
This canvas women's travel toiletry bag features original designs and can fit your favorite Honey Pot goodies. It's the perfect size to throw in your purse, gym bag or suitcase!
*products featured are not included with the Summer Feels bag
A Happier Honey Pot- Become a HIVE member to get free shipping, exclusive discounts, early access, and more. JOIN THE HIVE
"I'm so excited you can now show your pride for being a human with a vagina with our fun merchandise. It's not just about feminine care, it's a way of life."
Bea, Founder/CEO of The Honey Pot Company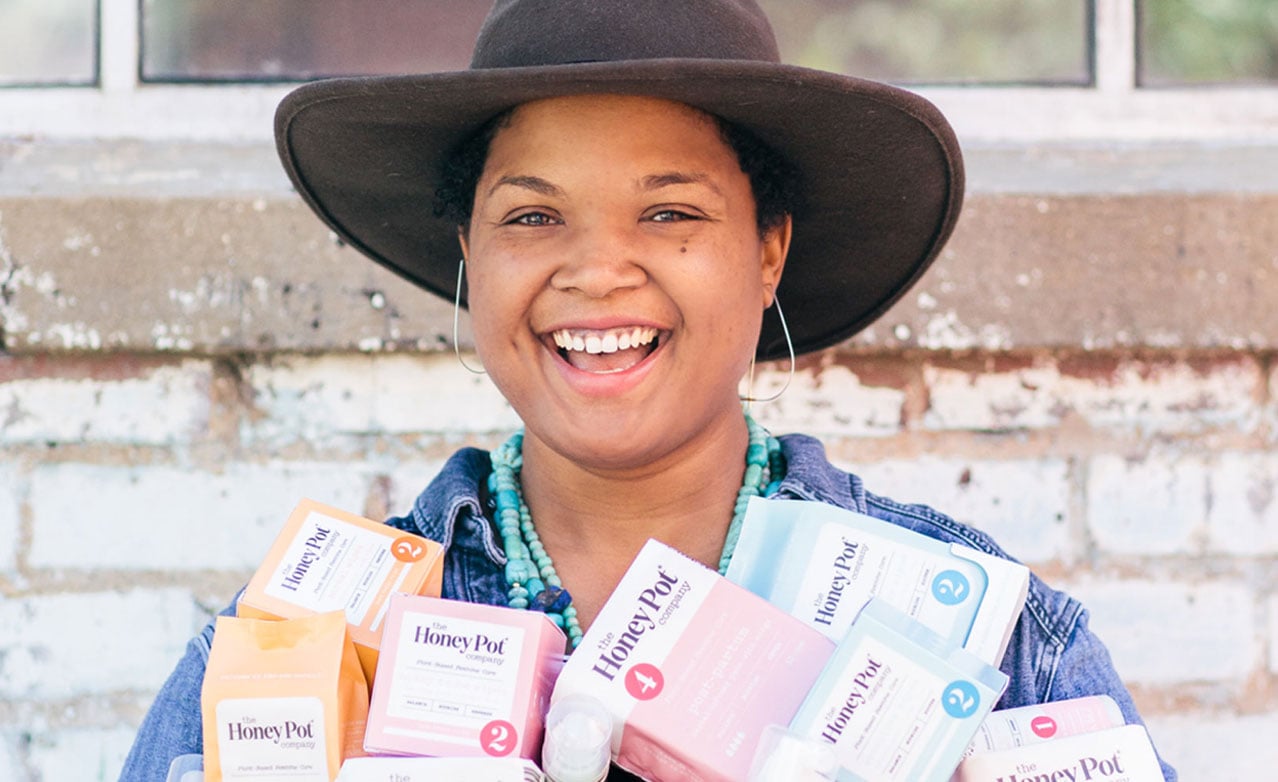 Have a Happy Period
We believe that all humans with vaginas deserve menstrual care, which is why we've partnered with Happy Period, an organization that provides menstrual hygiene kits to those who are homeless, low income, or living in poverty.