limited edition : multi-use wrap
Here for a good time, not a long time: our exclusive multi-use wrap. Featuring a neutral, marbled print of our dreams, made of 95% viscose and 5% spandex making it both lightweight and breathable. This wrap can be thrown around your bun, keep those germs from flying as a mask or style as a scarf.
If using the wrap as a mask, keep these tips in mind:
-Non-medical and the wrap is to be washed after use 
-Wash your hands before putting on your mask and after removing it.
"I'm so excited you can now show your pride for being a human with a vagina with our fun merchandise. It's not just about feminine care, it's a way of life."
Bea, Founder/CEO of The Honey Pot Company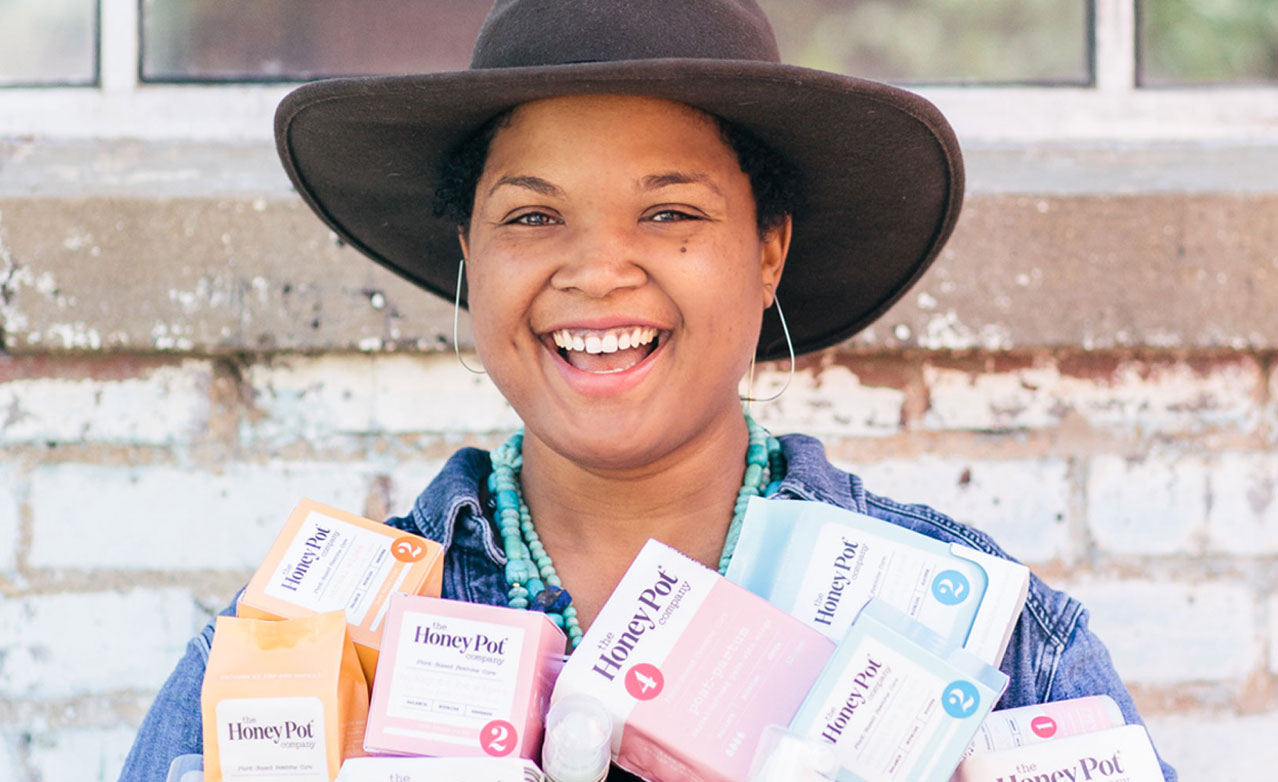 Have a Happy Period
We believe that all humans with vaginas deserve menstrual care, which is why we've partnered with Happy Period, an organization that provides menstrual hygiene kits to those who are homeless, low income, or living in poverty.