Organic Cotton Cover Heavy Flow Overnight Non-Herbal Pads with Wings
We see you. We've listened. And we understand. Heavy flows are no fun. In fact, they can cause you to dread your period and can be the byproduct of larger medical challenges. That's why we created honeypot approved non-herbal pads with supreme absorbency to ensure you are secure and protected throughout your cycle.
Use these organic cotton cover heavy flow overnight pads for comfort and confidence when finishing up your nighttime routine and heading to dreamland (no need to stress about "morning after" stains!). These non-herbal, hypoallergenic overnight sanitary pads have a super soft OCS certified organic cotton cover and ultra-absorbent pulp core which ensures maximum comfort and minimal leakage. Here's to a new relationship with your pads.
12 count

Certified organic cotton cover

Ultra absorbent pulp core

Hypoallergenic & Dermatologist Approved
A Happier Honey Pot- Become a HIVE member to get free shipping, exclusive discounts, early access, and more. JOIN THE HIVE
100% certified organic cotton [top sheet], elemental chlorine-free natural wood pulp with super absorbent polymer [core], backing (polyethylene, polypropylene)
We see you. We understand.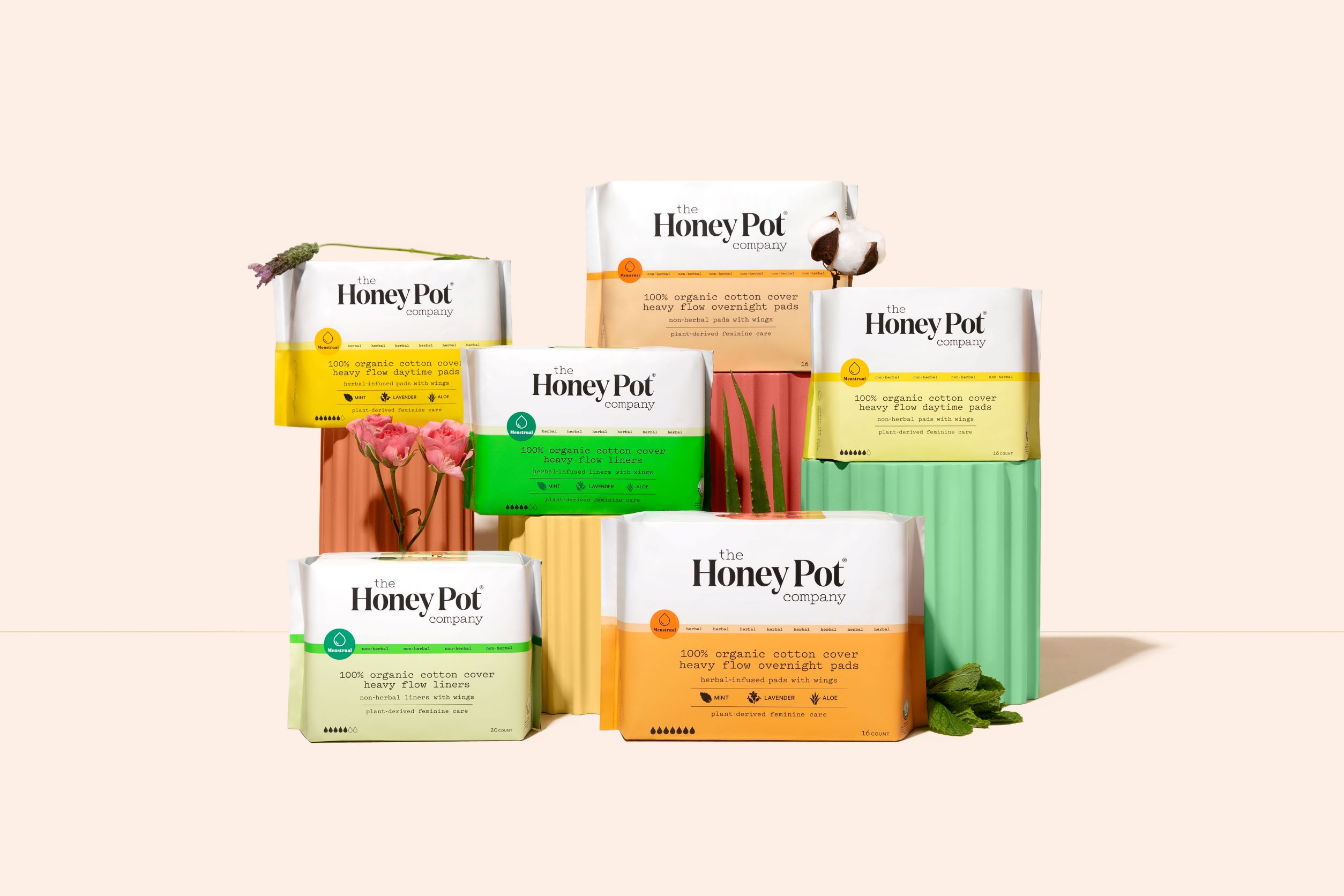 Dip into This
Love amazing bath bombs? Us too, which is why we created our all natural bath bomb! Our pH balance bath bombs are great for relaxing after a long day. Available in soothing lavender and fragrance-free options.