Powered by nature's best ingredients

It's important to know exactly what's in the products you use, so we're here to help.
Key ingredients
We created this straight forward ingredient list so you never have to question
what's going on your skin or into your body.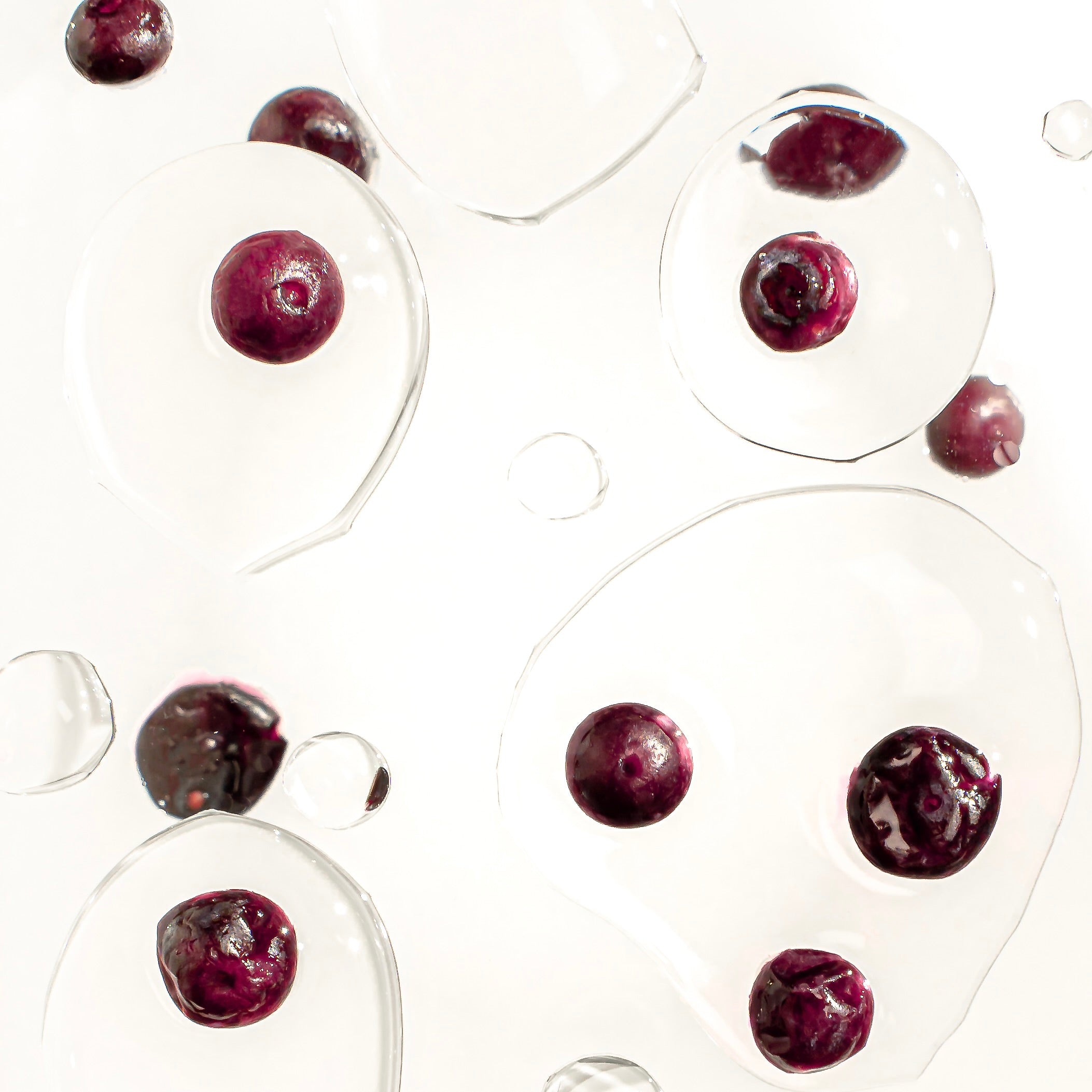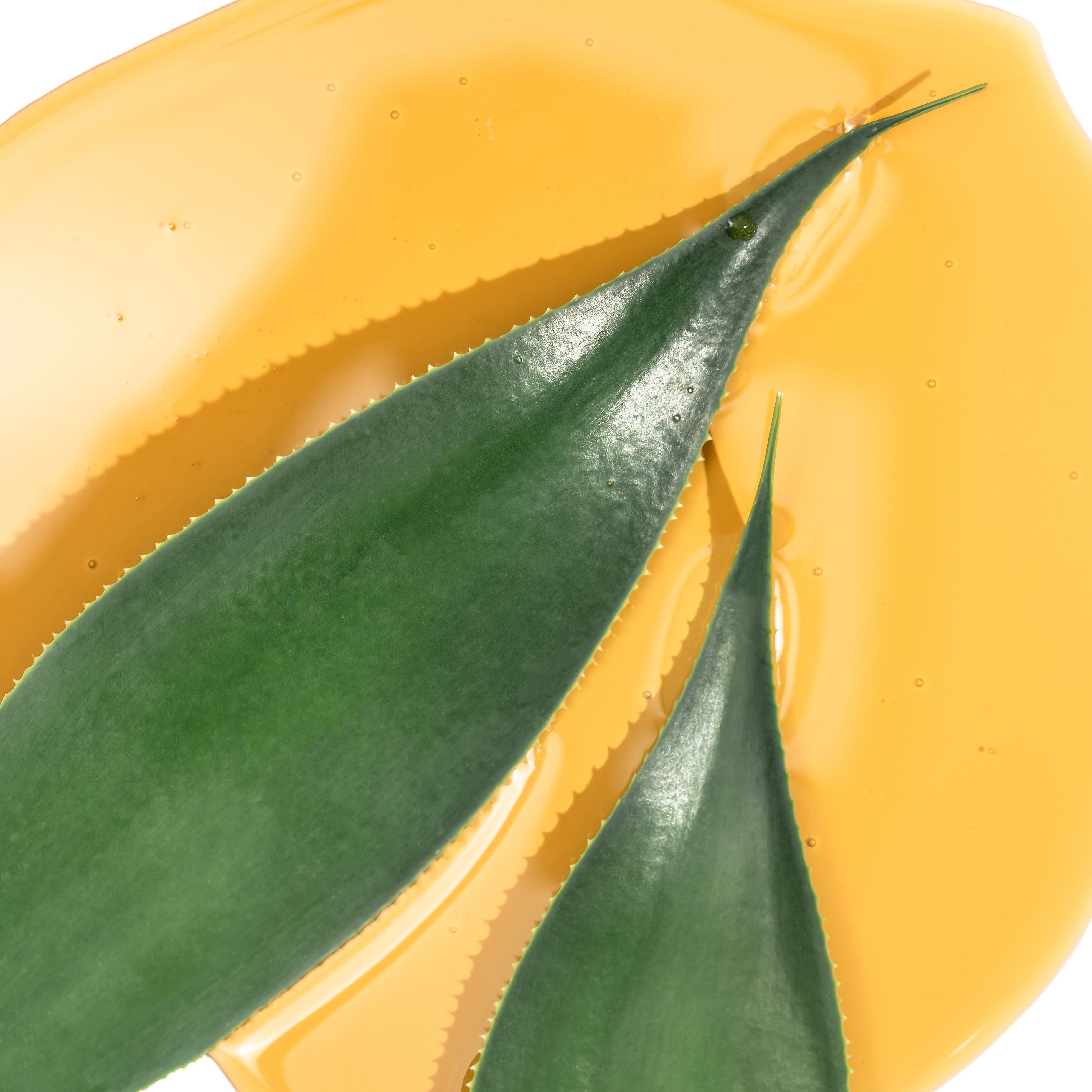 Agave Extract
Moisturizes + Soothes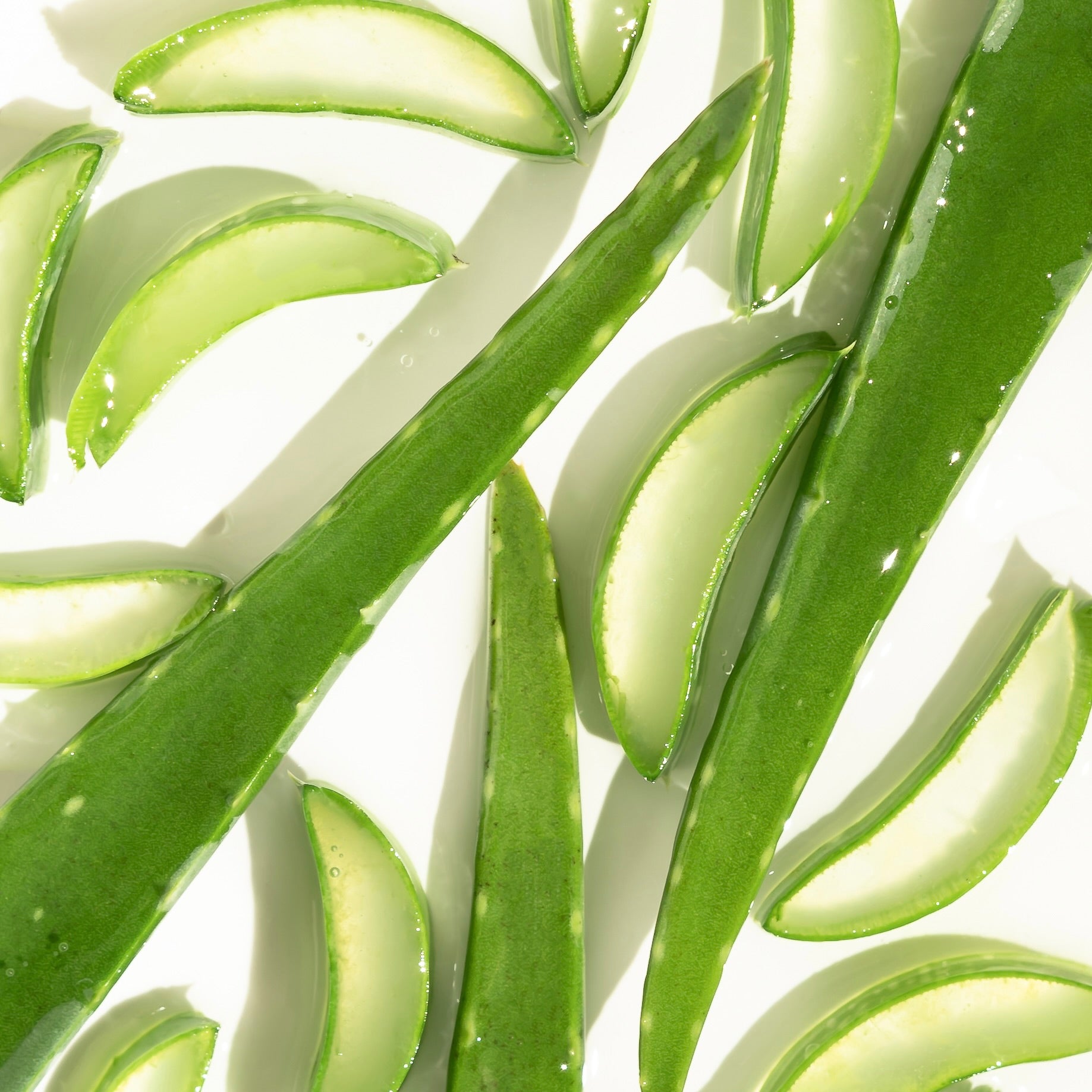 Aloe Vera
Moisturizes + Soothes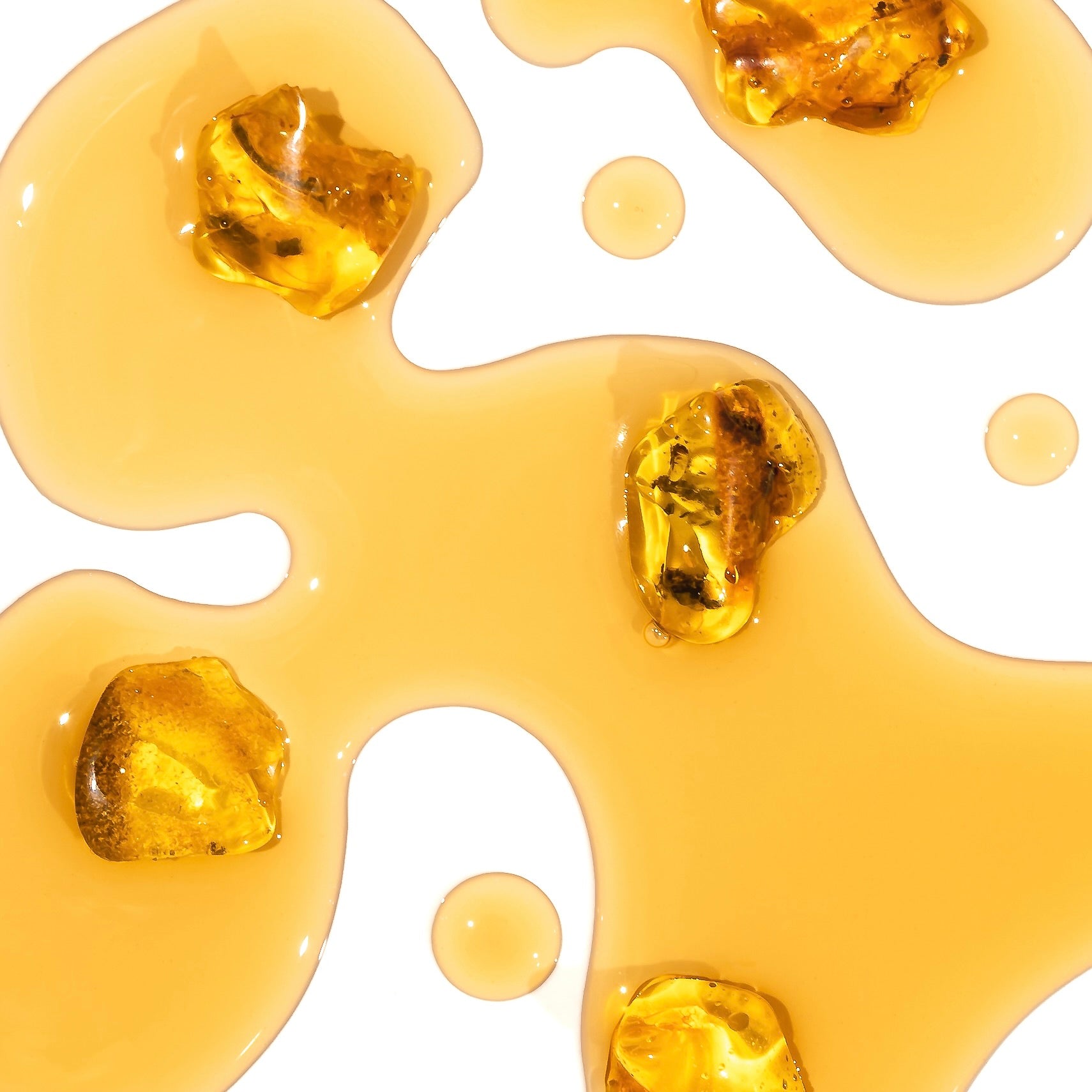 Amber Extract
Calms + Relaxes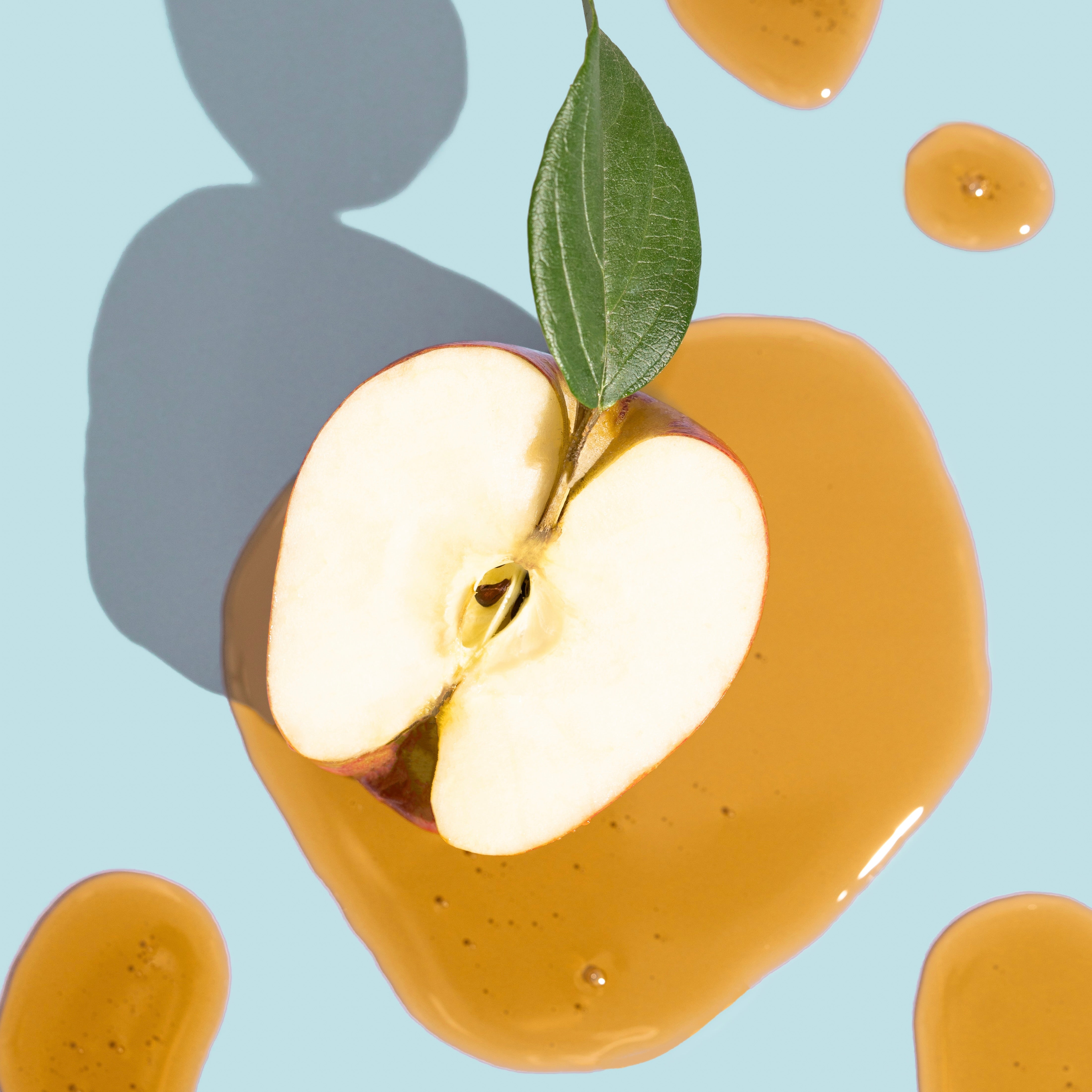 Apple Cider Vinegar
Balance + Maintain healthy pH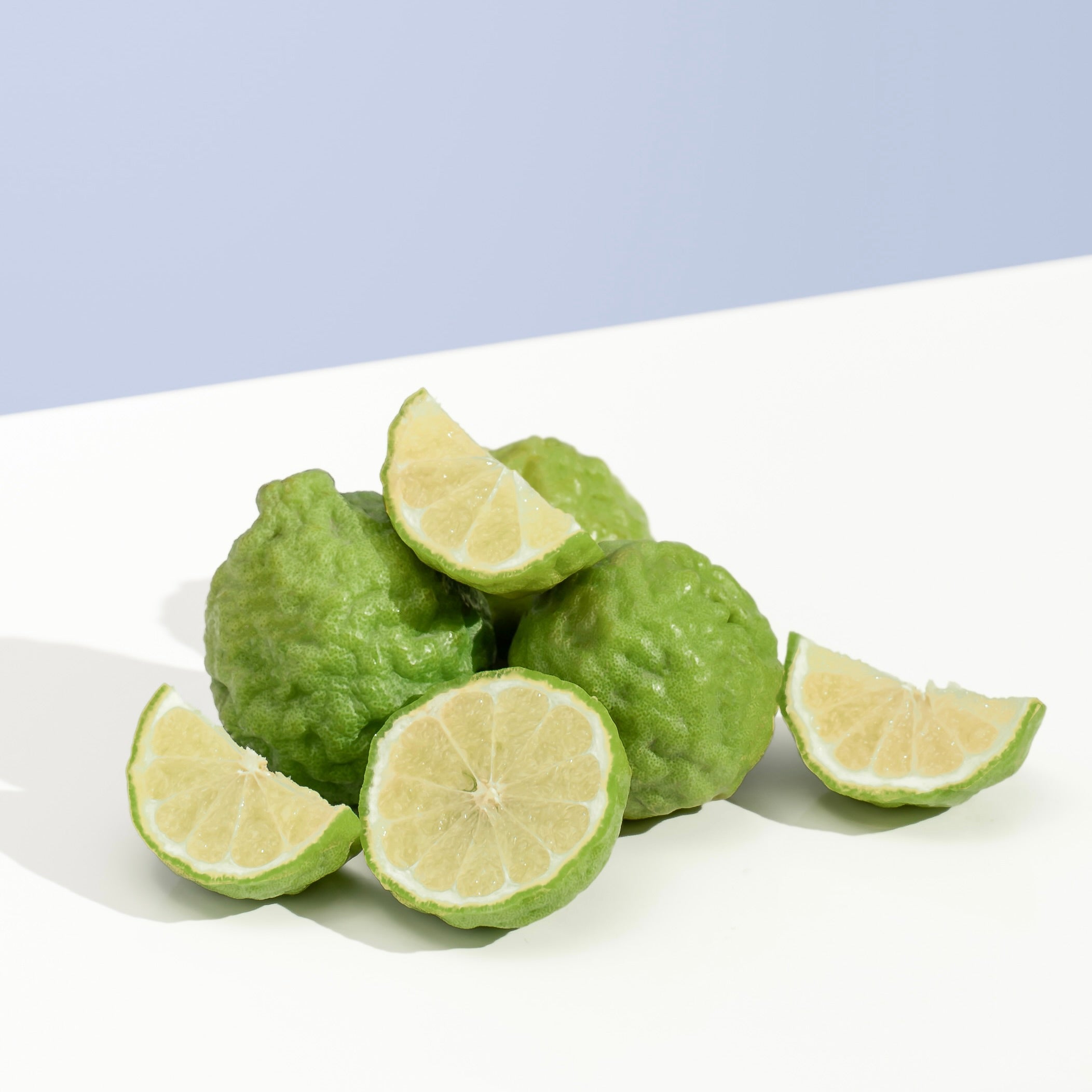 Bergamot Fruit Water
Hydrates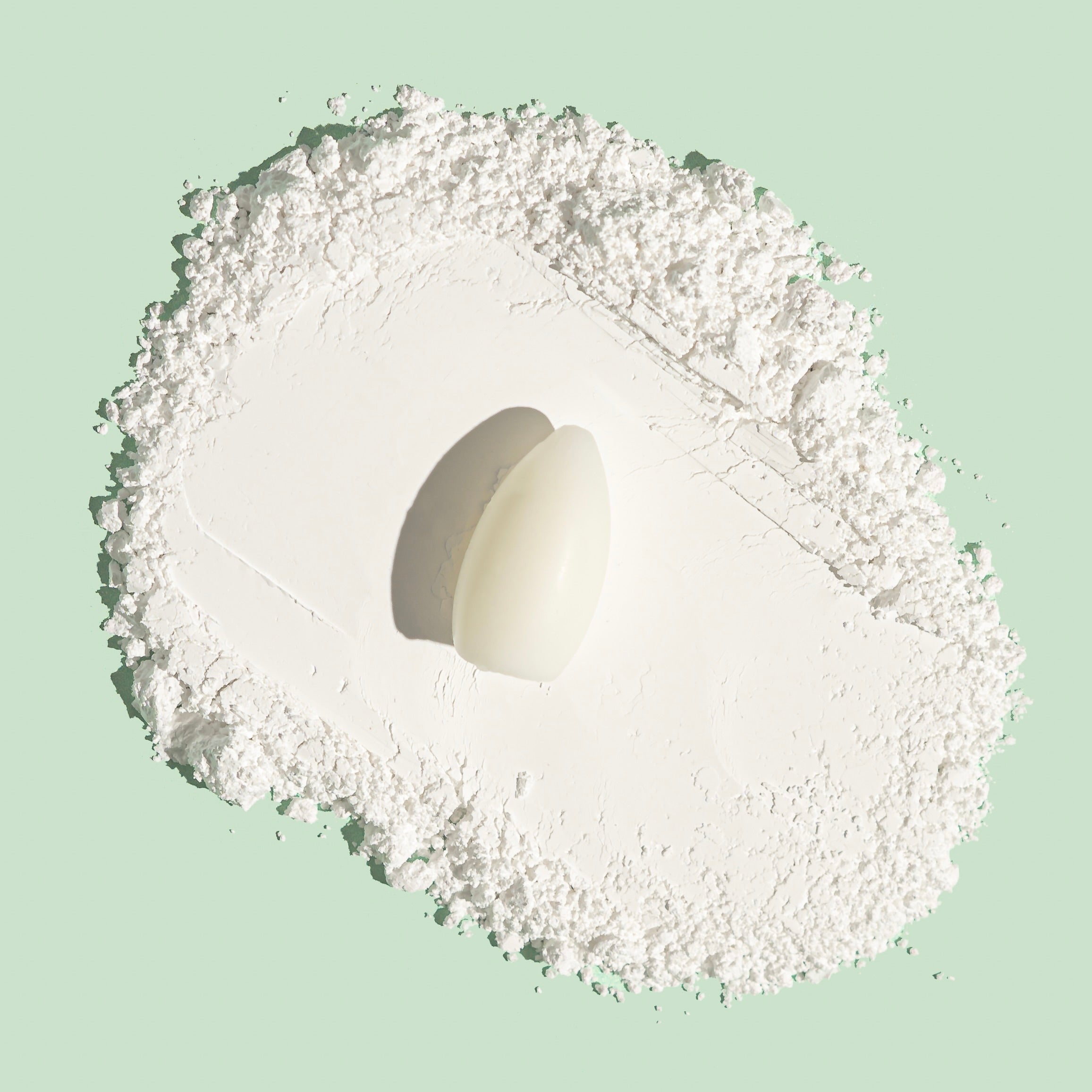 Boric Acid
Support Healthy pH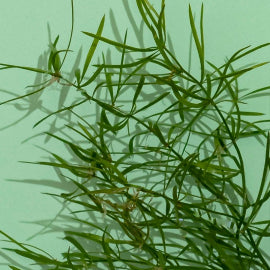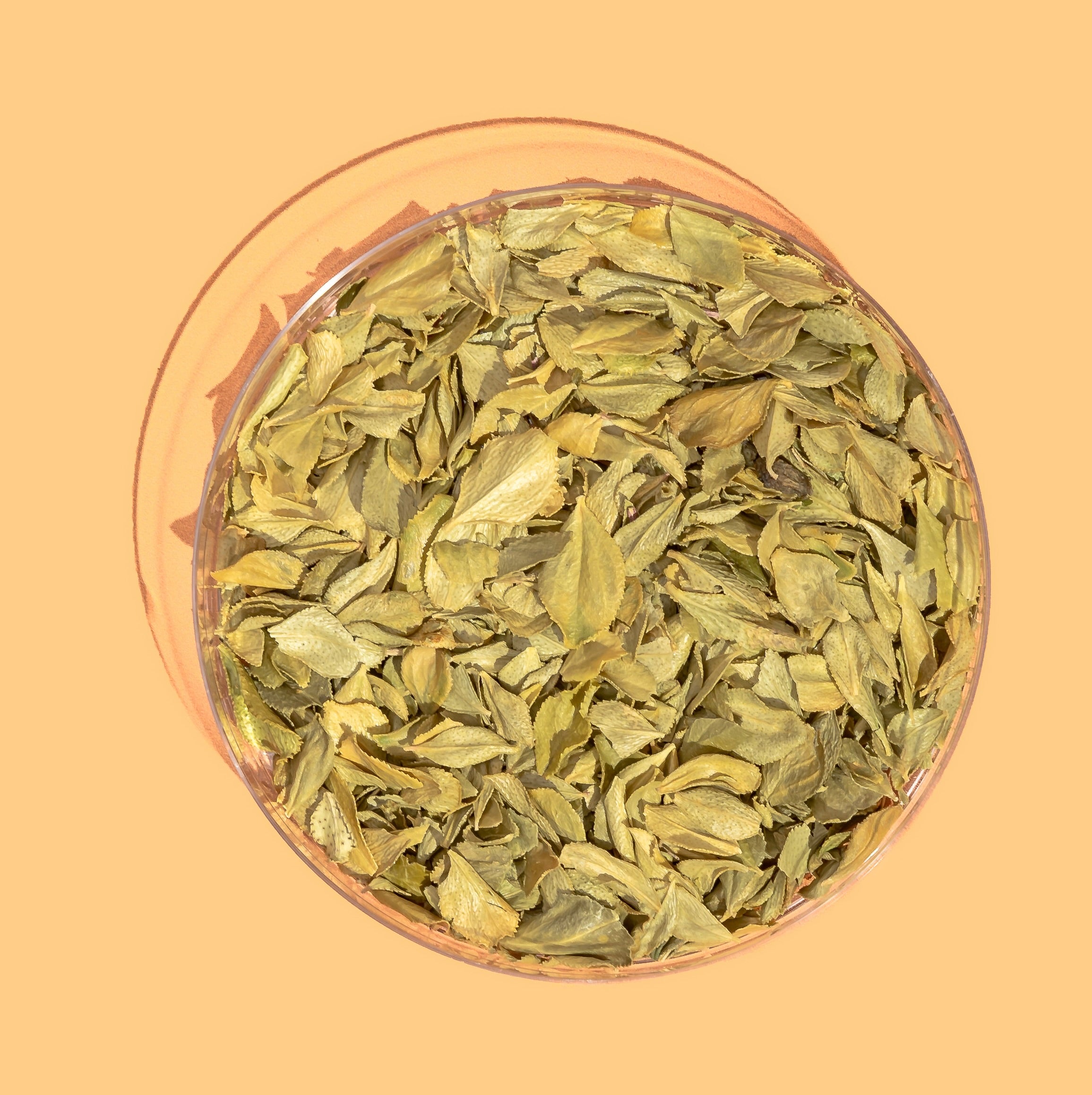 Buchu Leaf
Support urinary tract health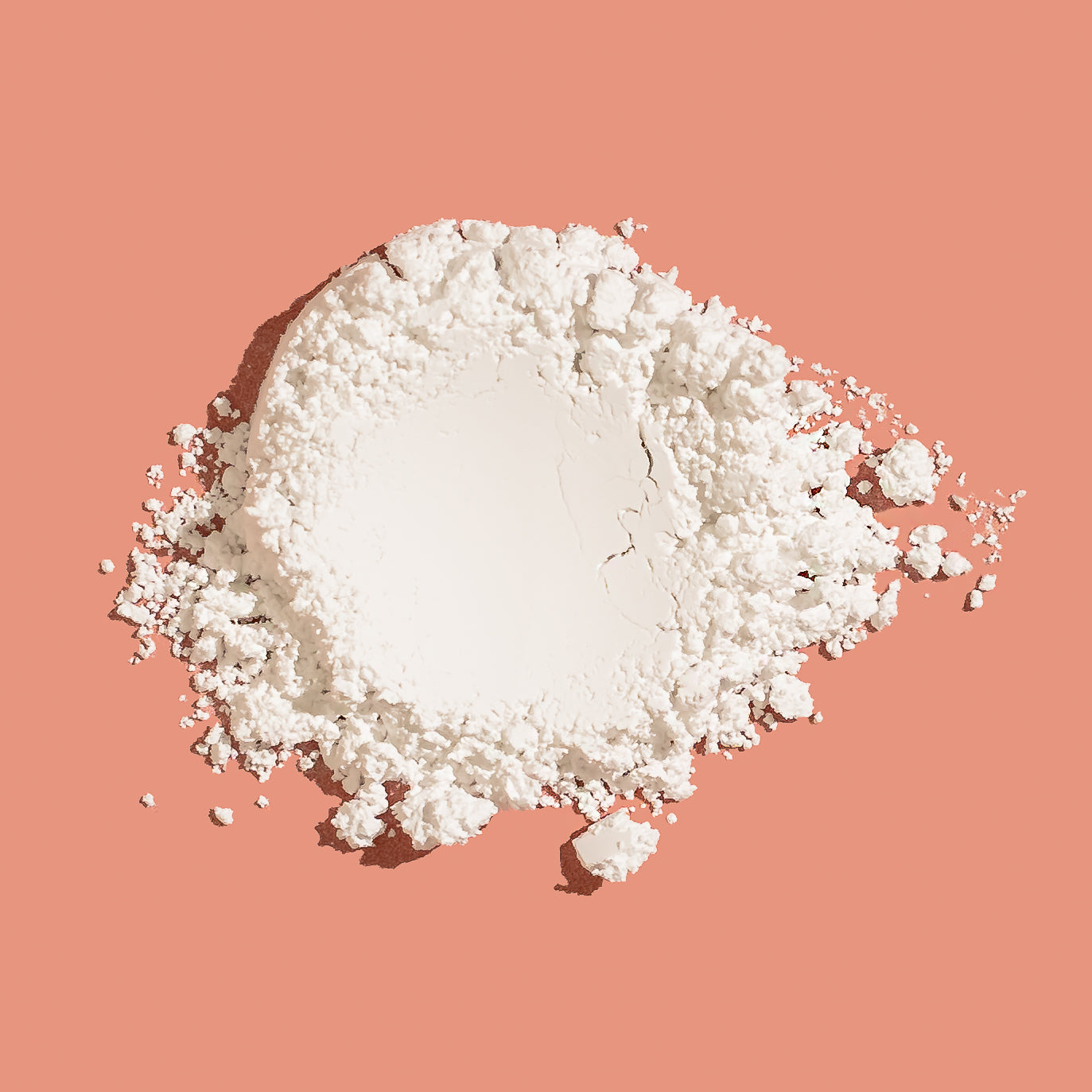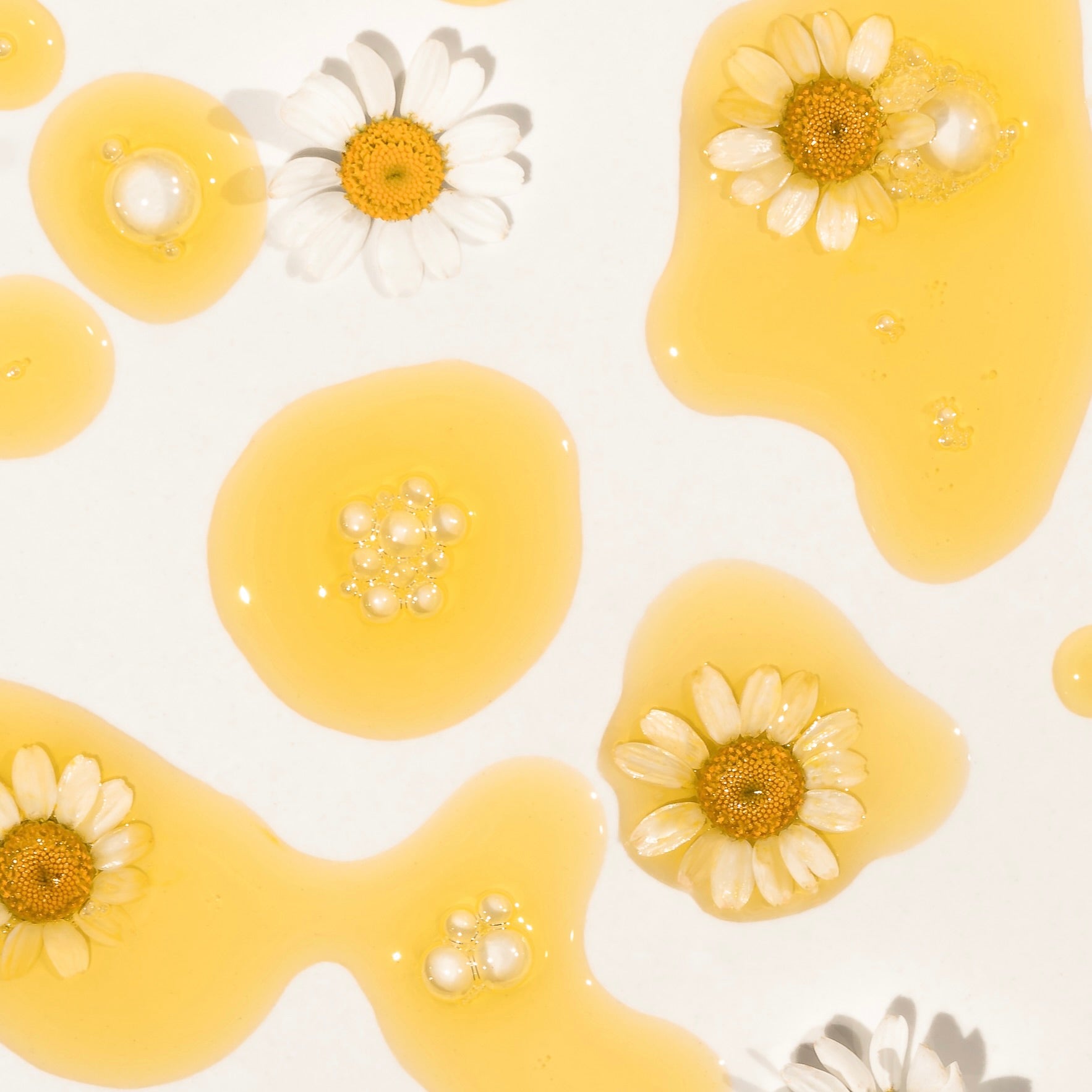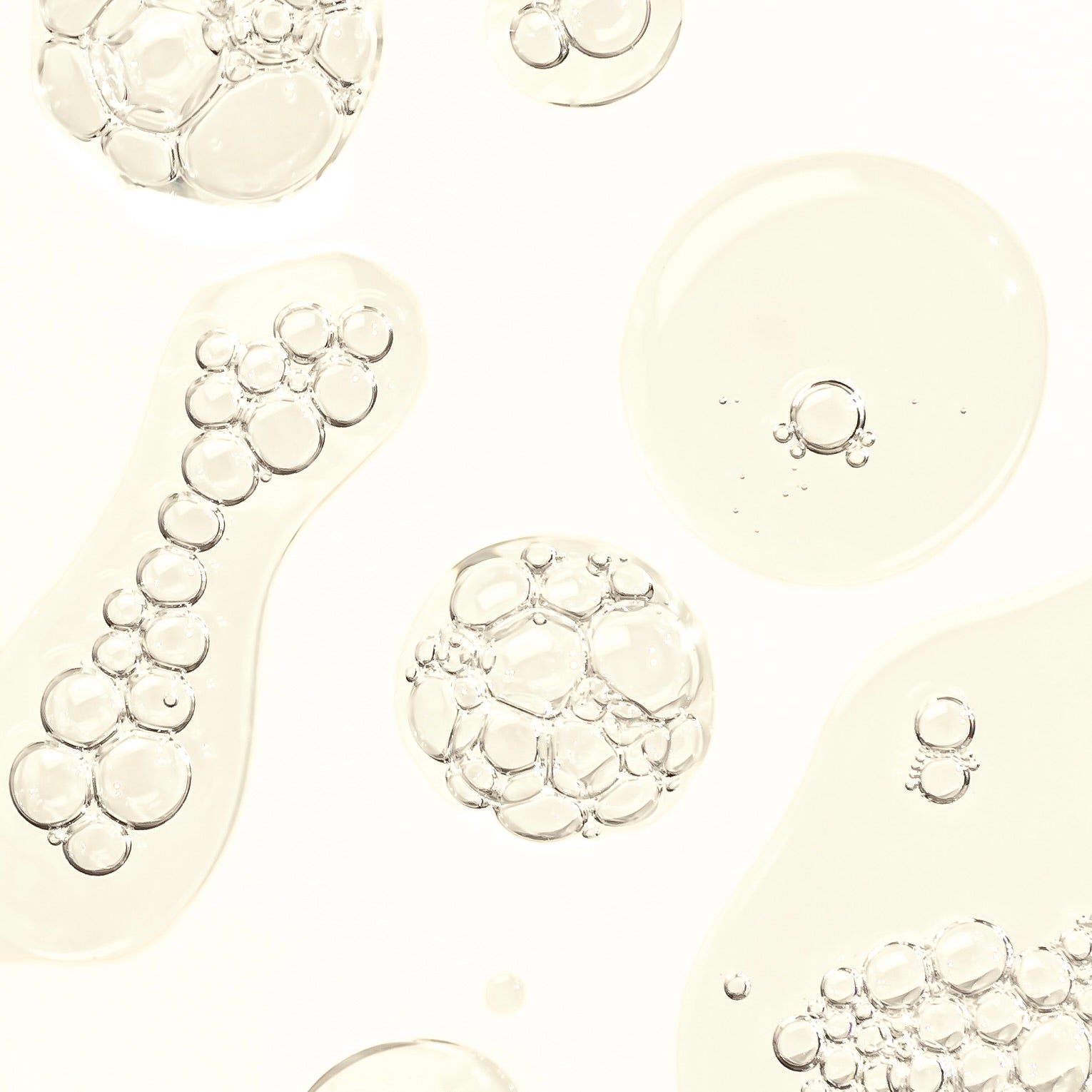 Citric Acid
Natural preservative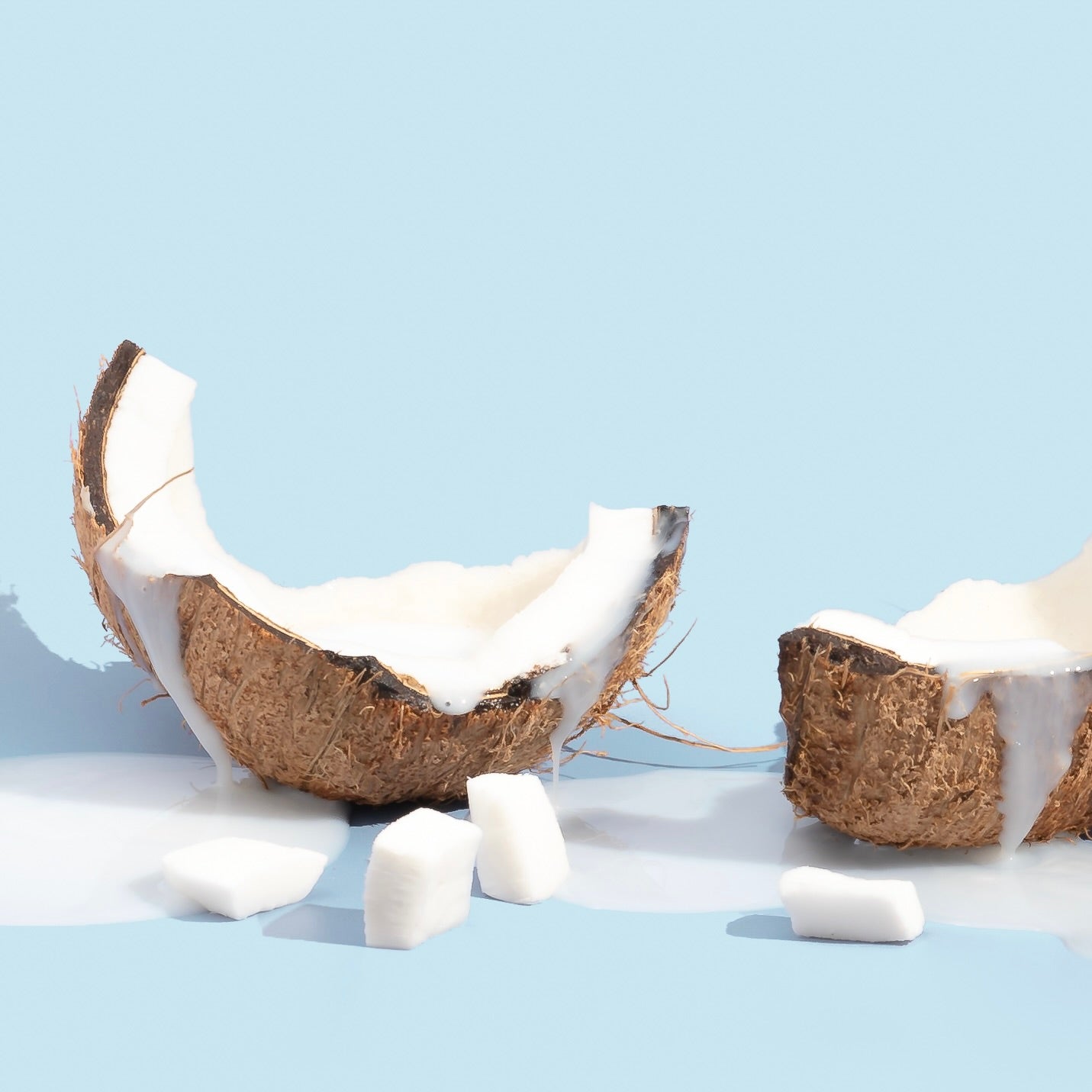 Coconut
Maintains skin balance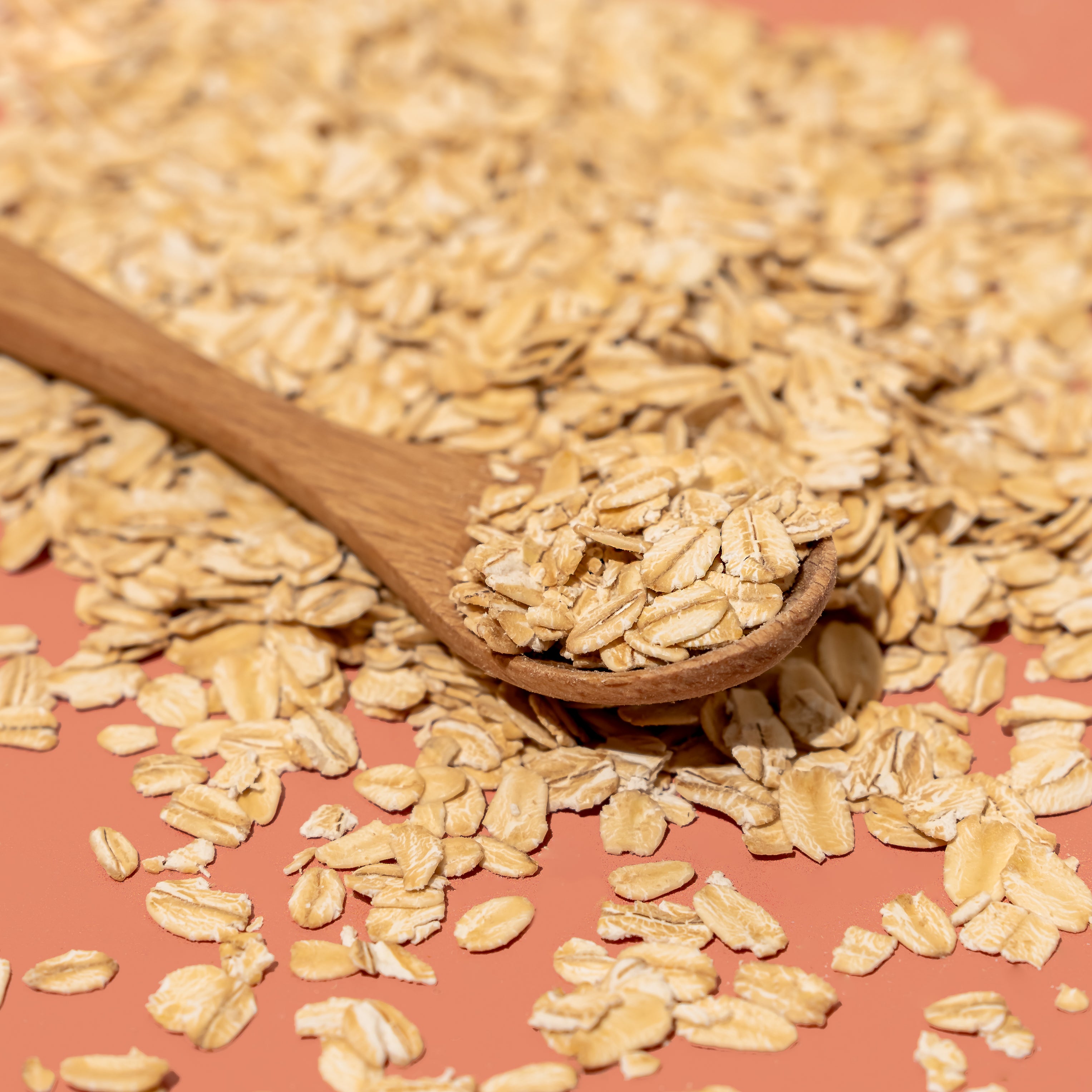 Colloidal Oatmeal
Rehydrates + Balances pH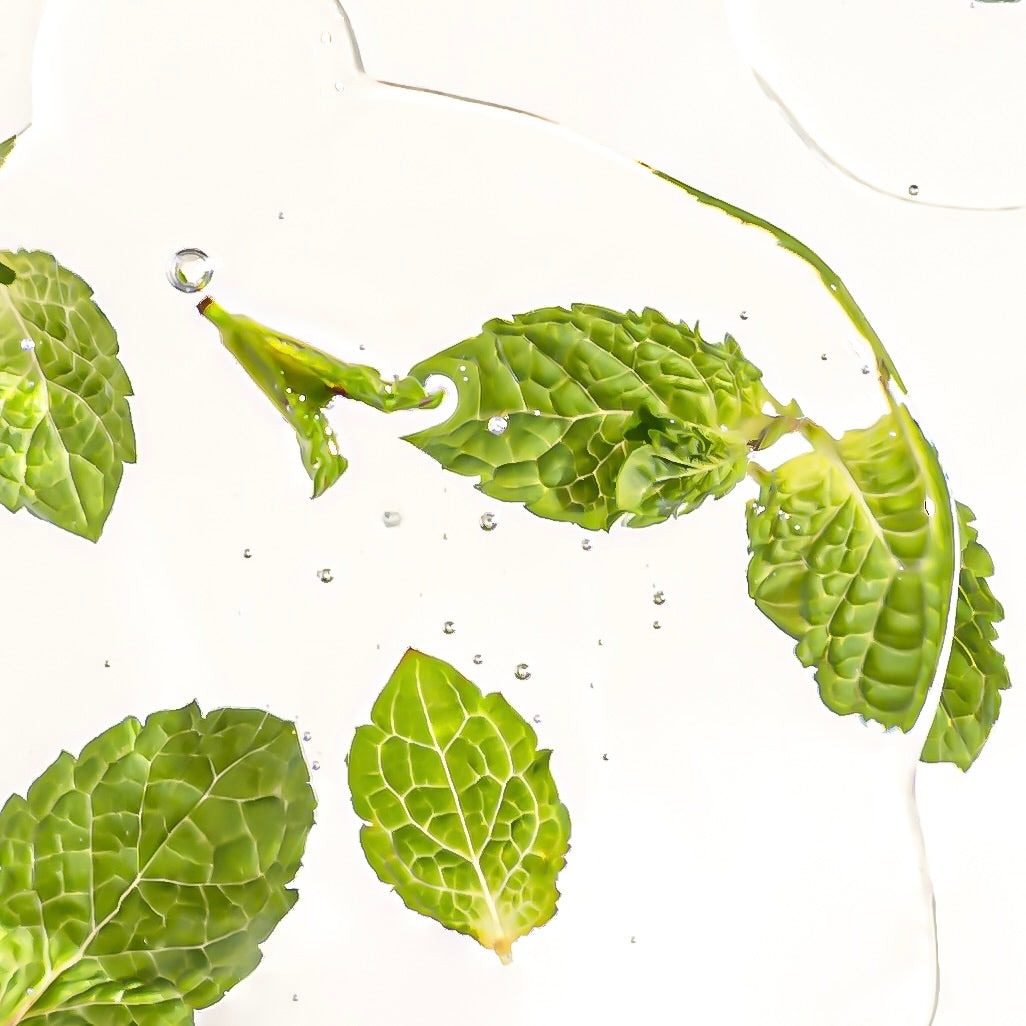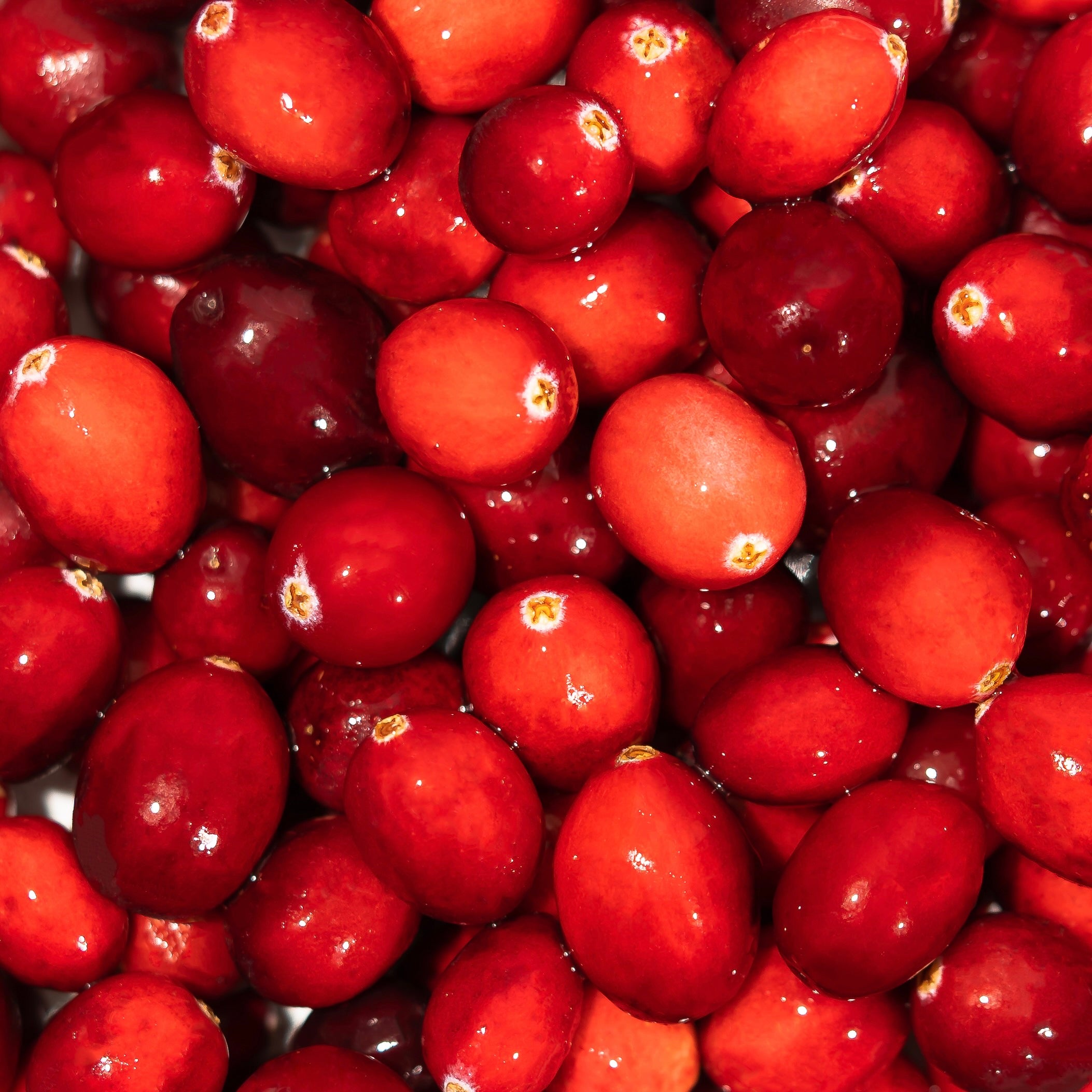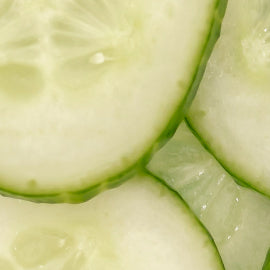 Cucumber Fruit Water
Hydrates + Soothes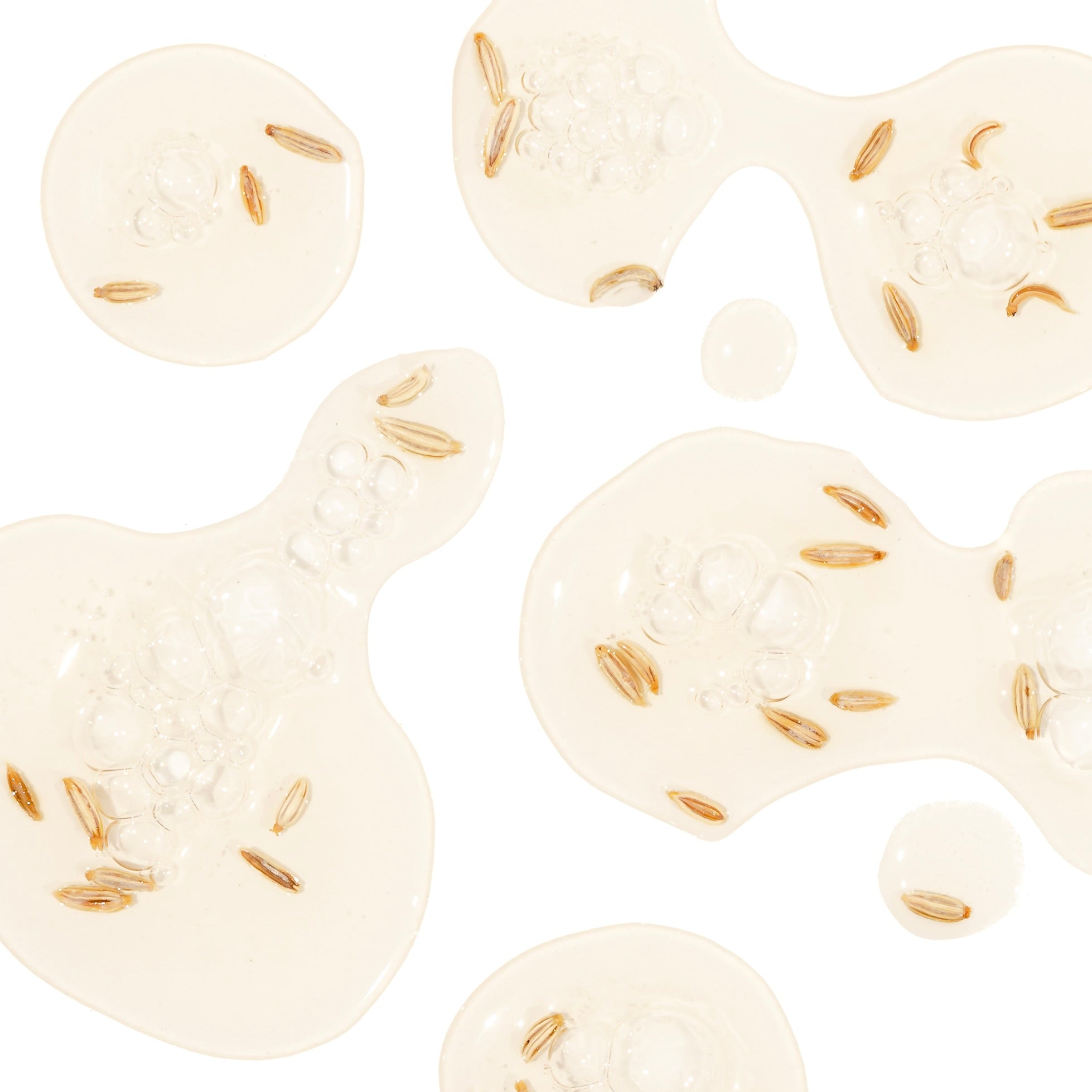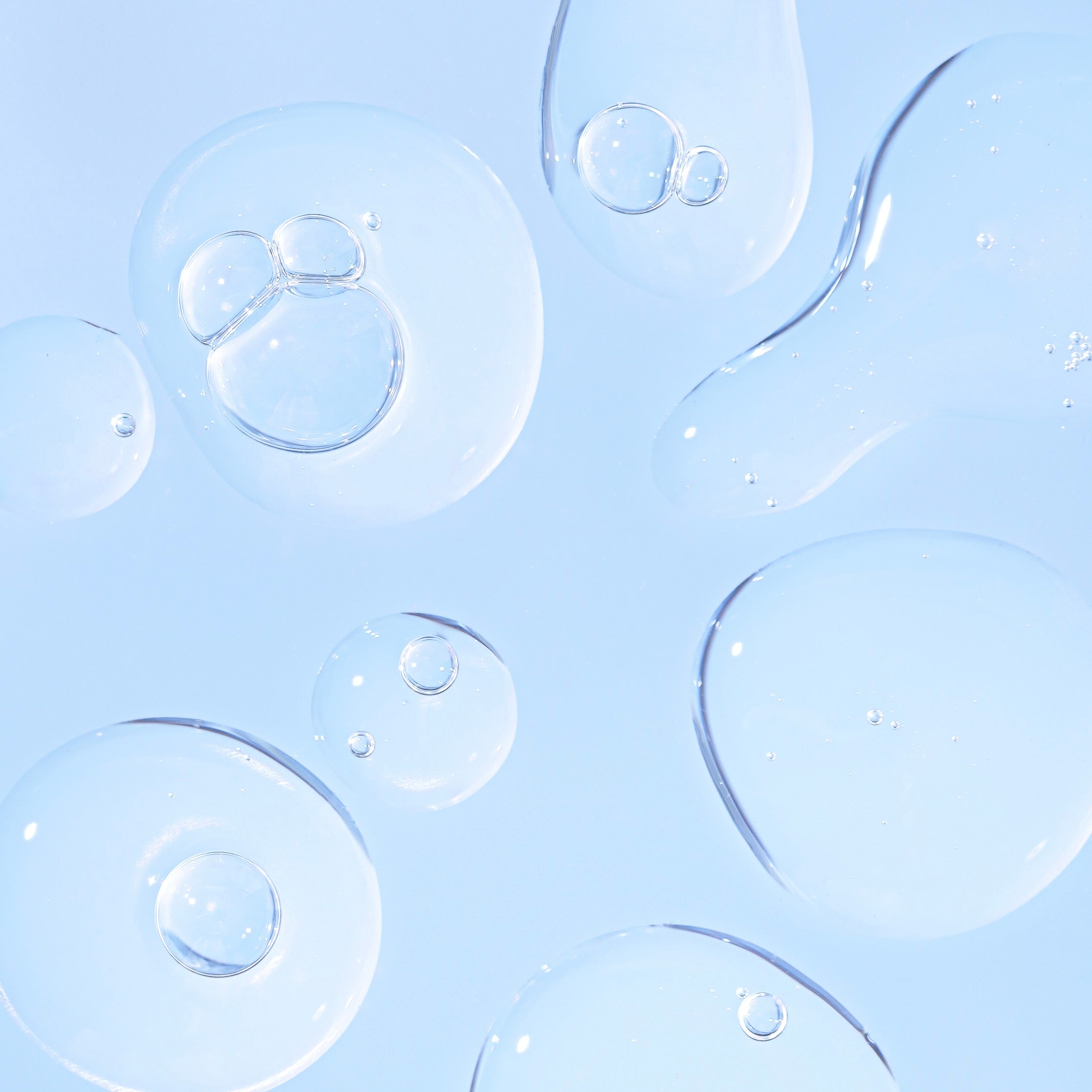 Glycerin
Eliminates dryness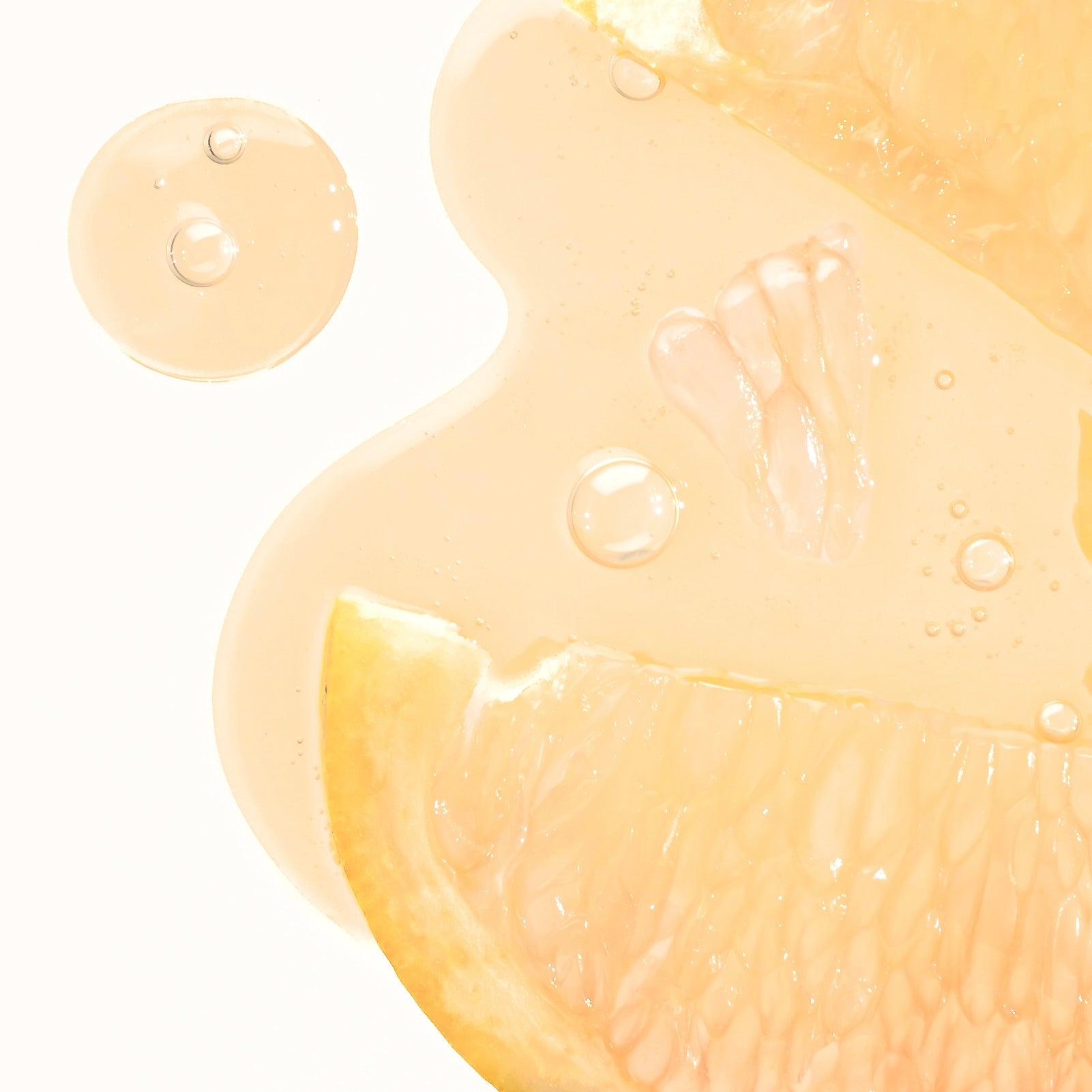 Grapefruit Seed Extract
Gentle Preservative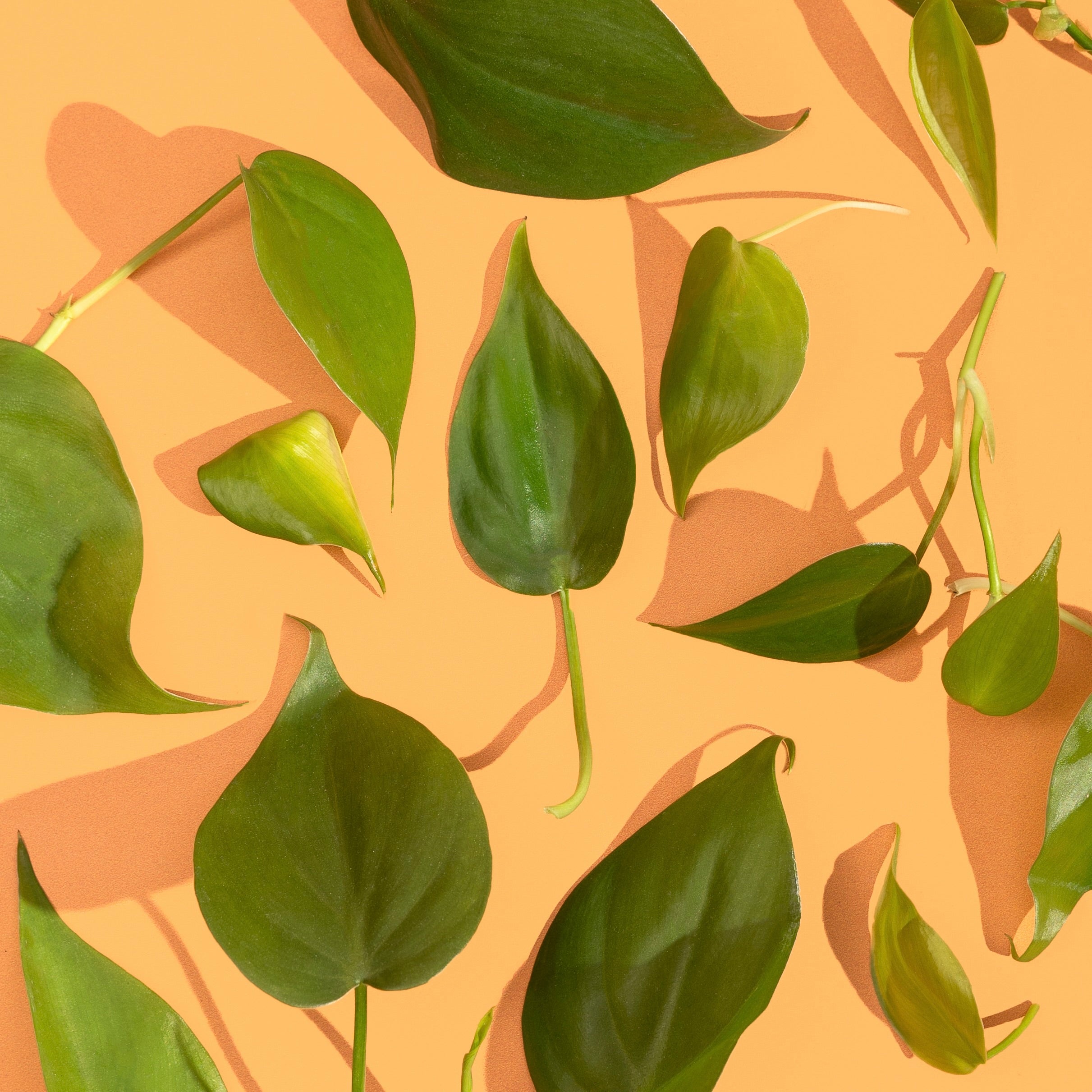 Houttuynia
Moisturizes + Soothes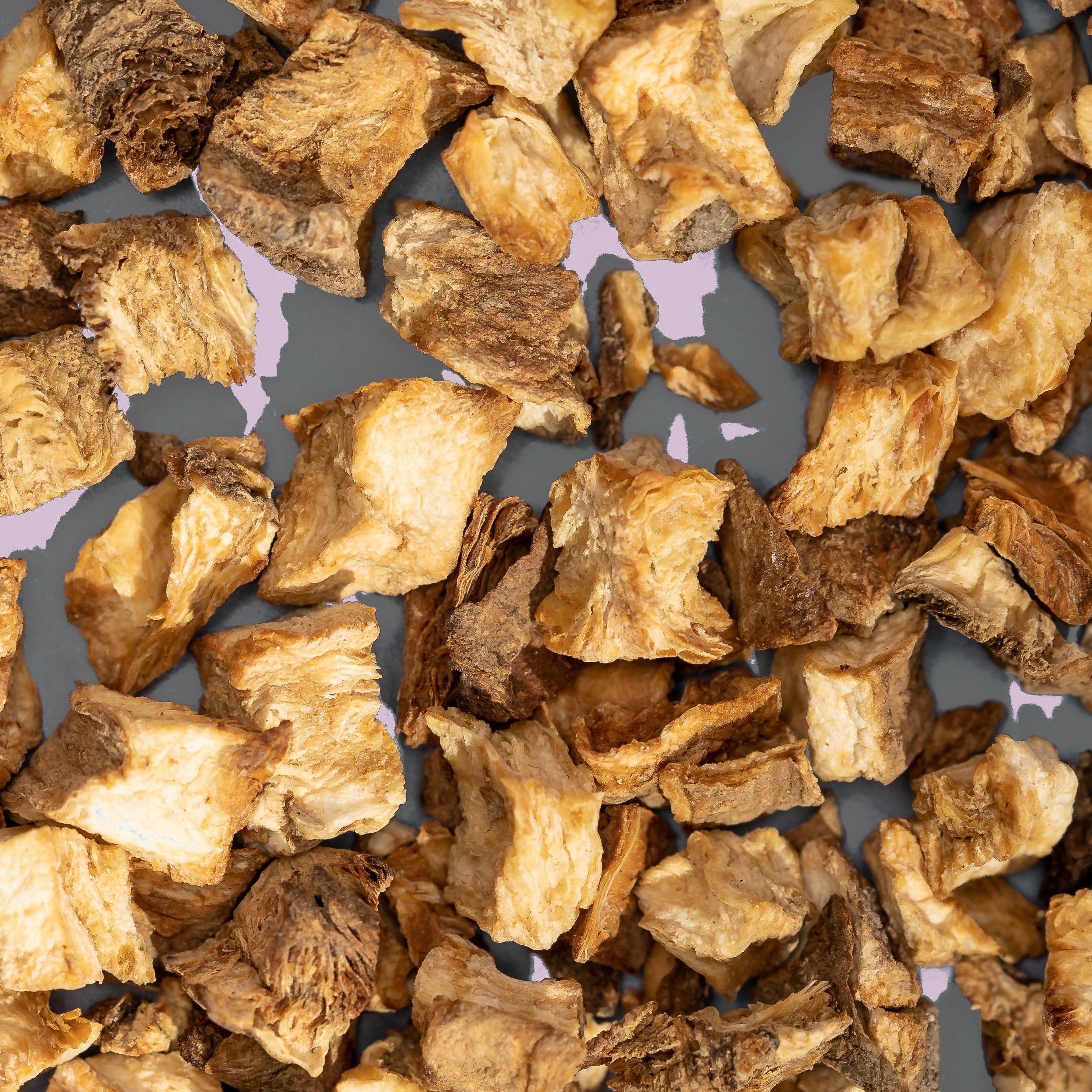 Inulin
Supports good bacteria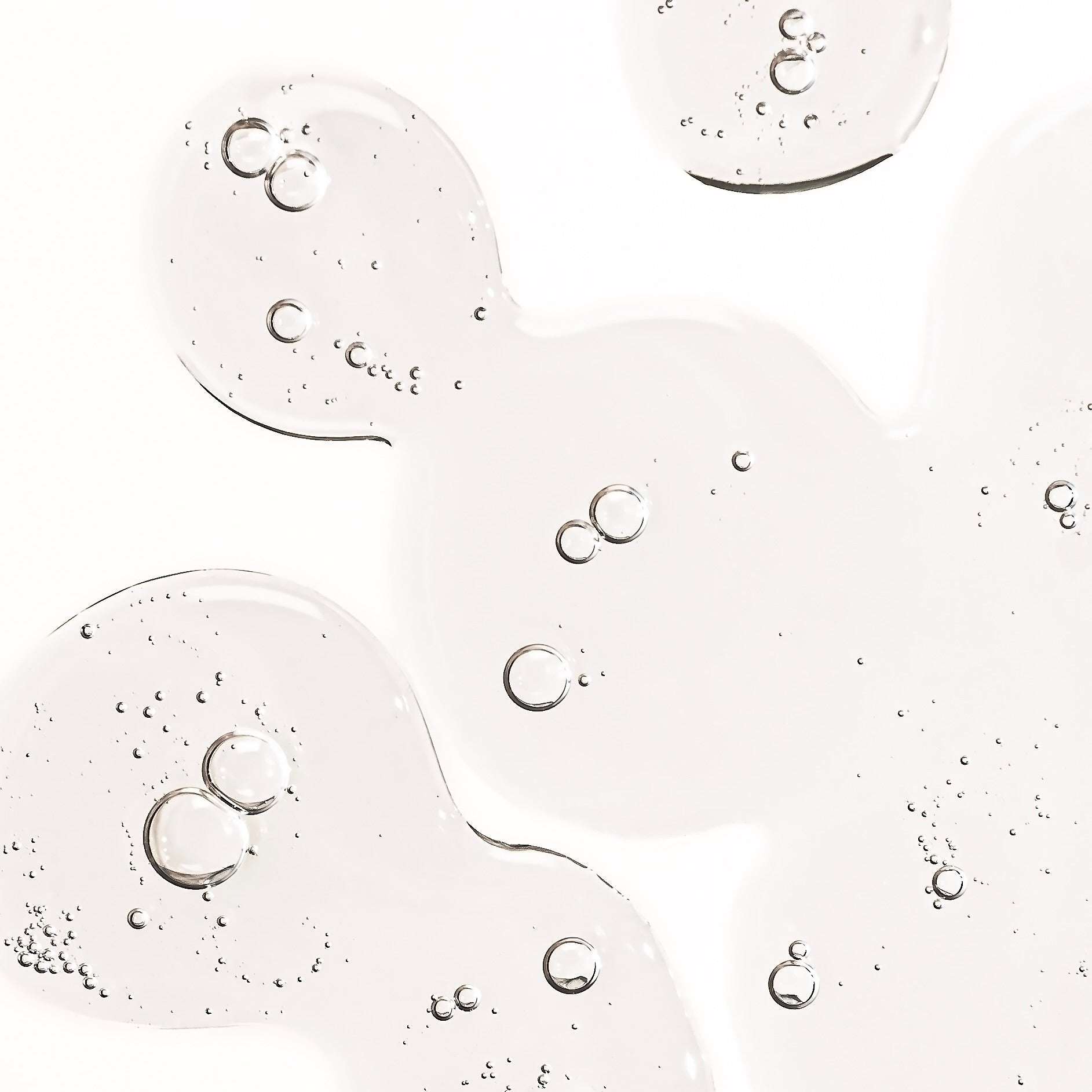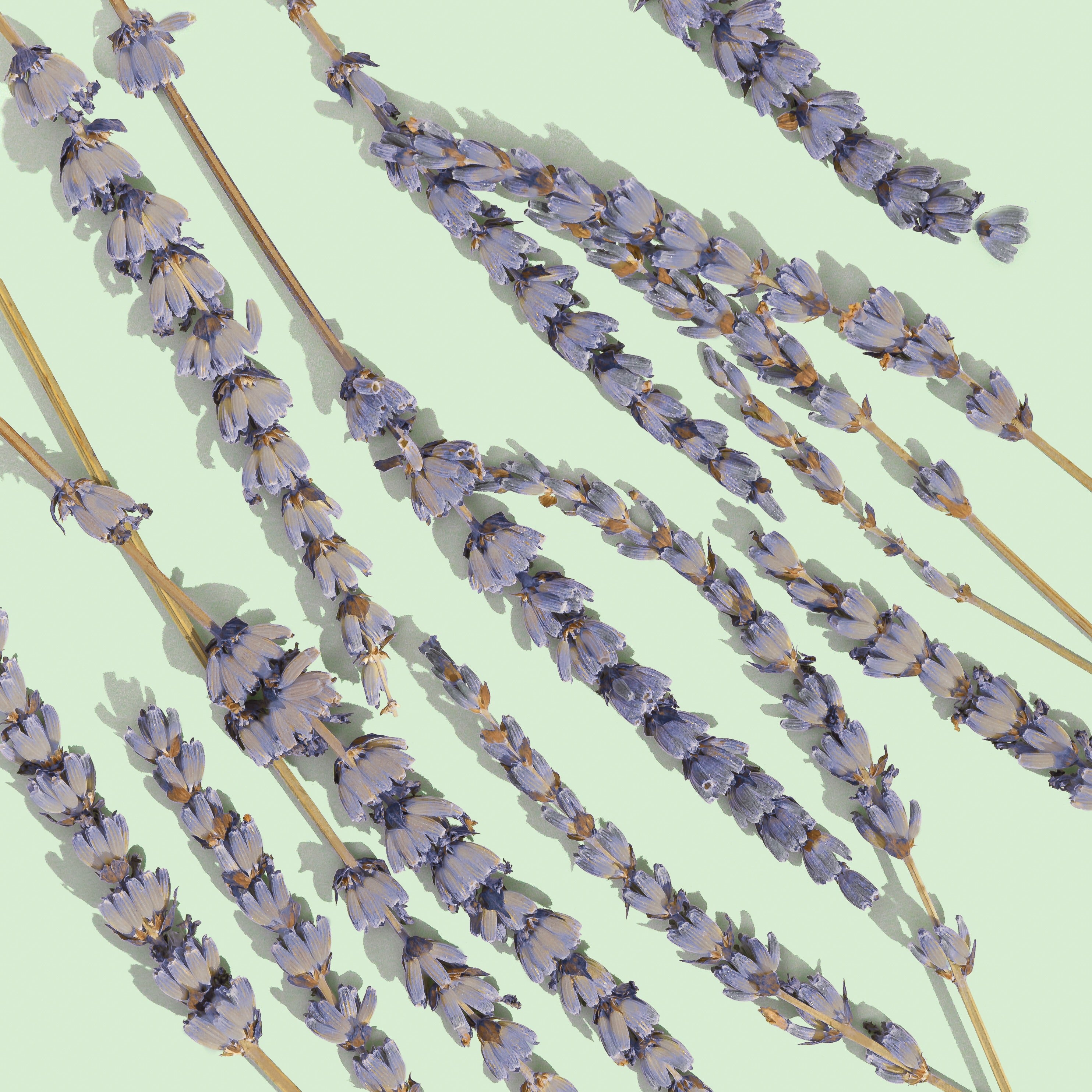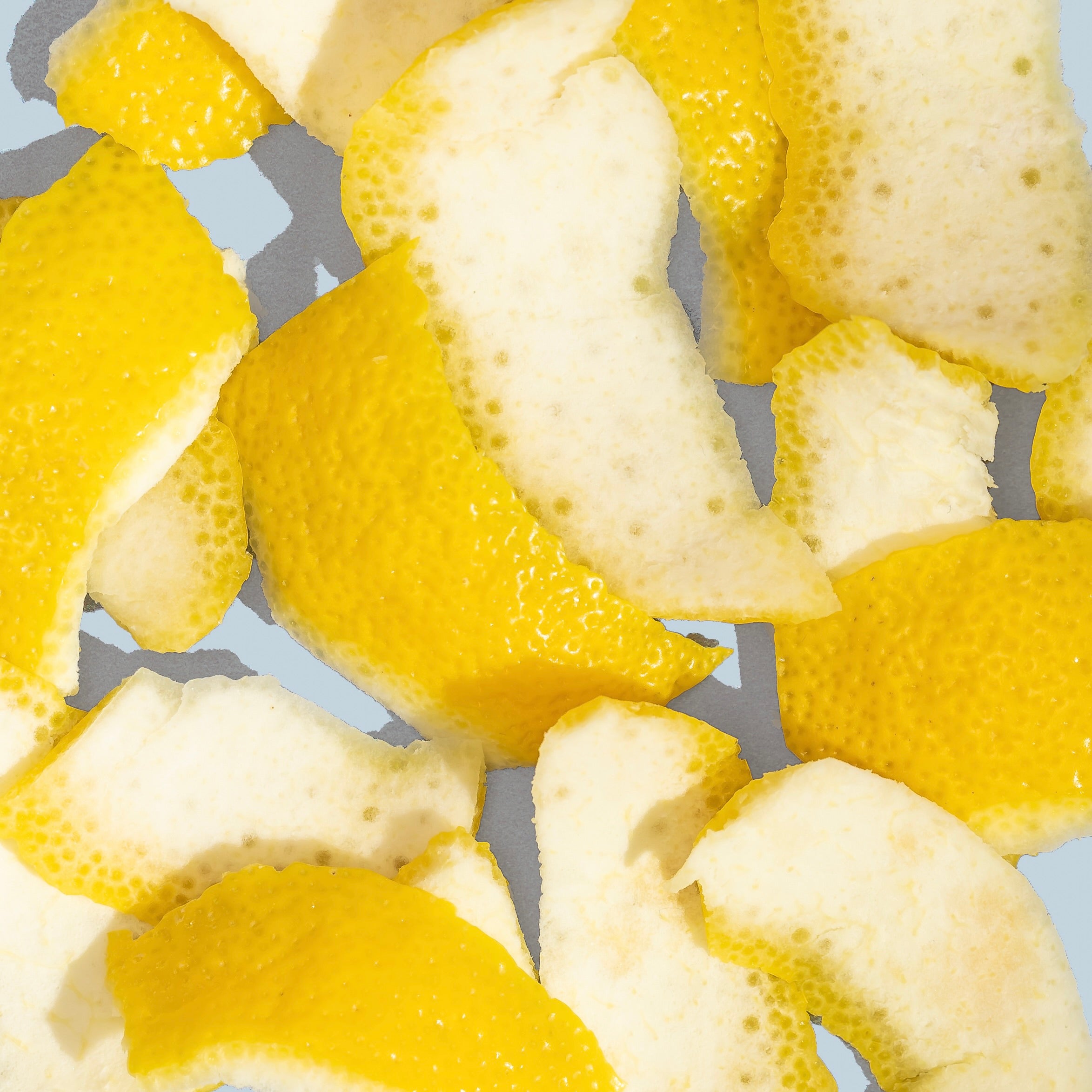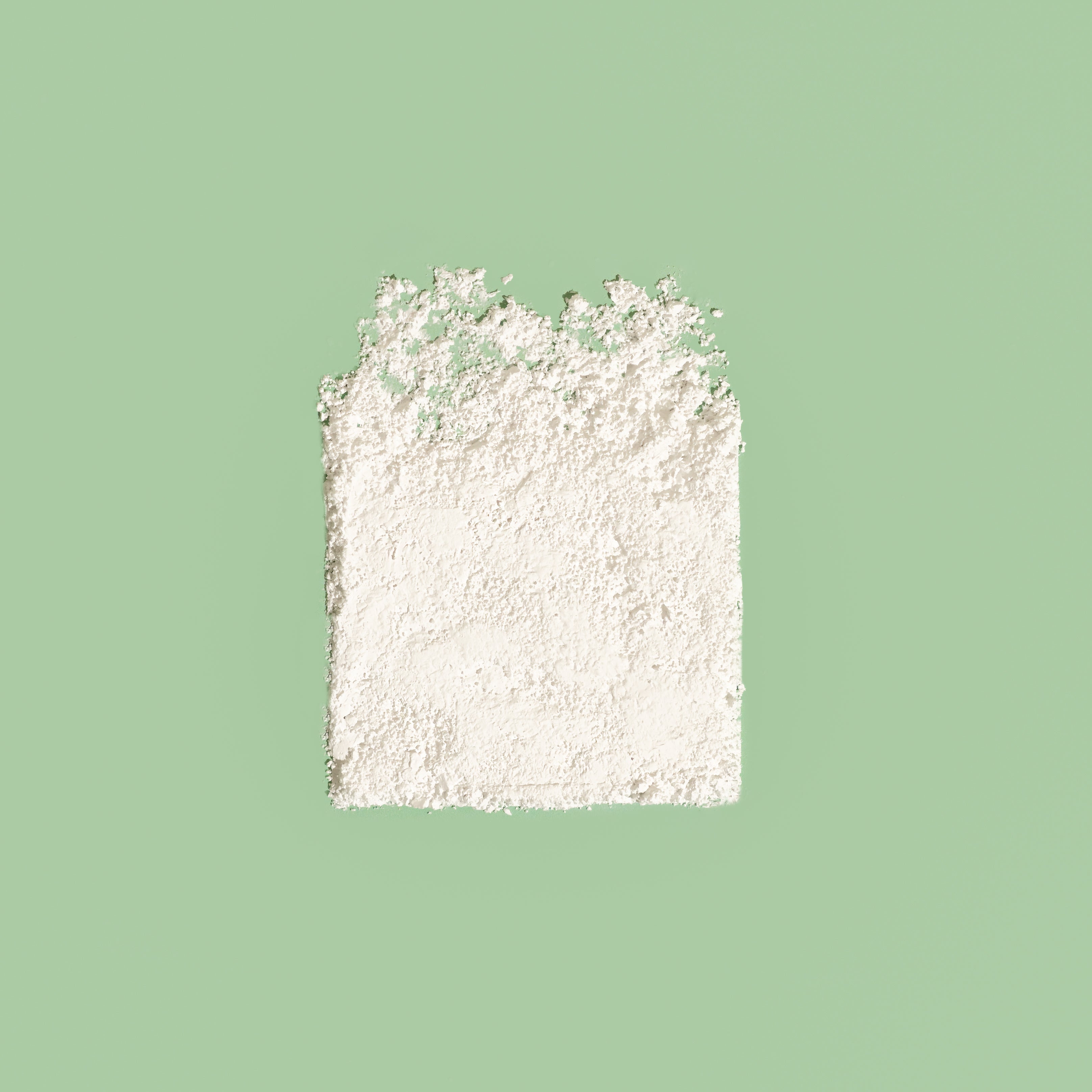 Magnesium
Vitamins + Minerals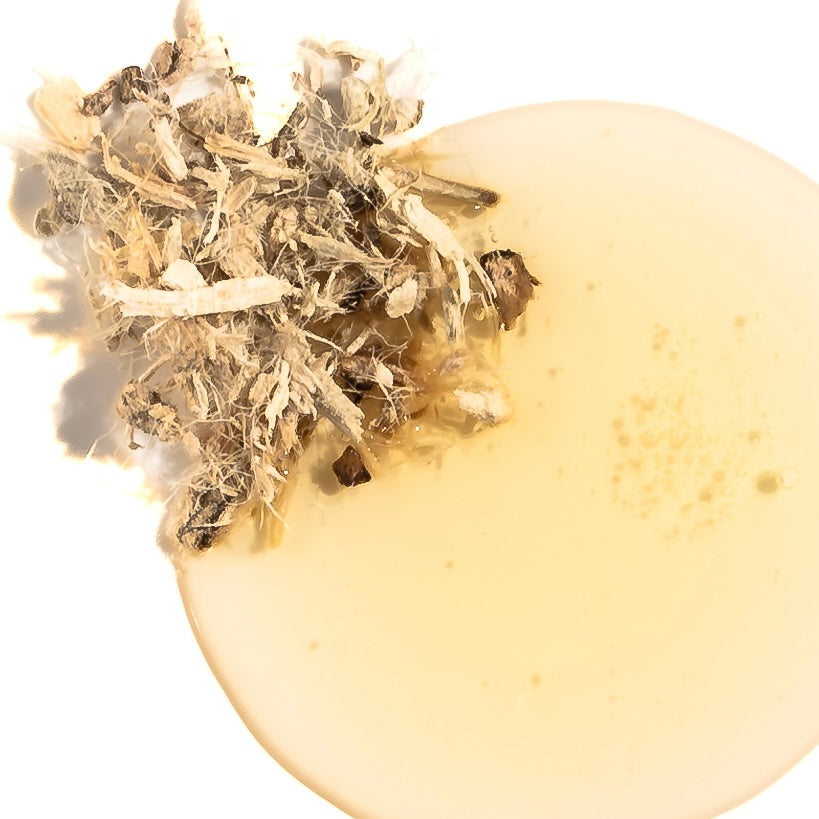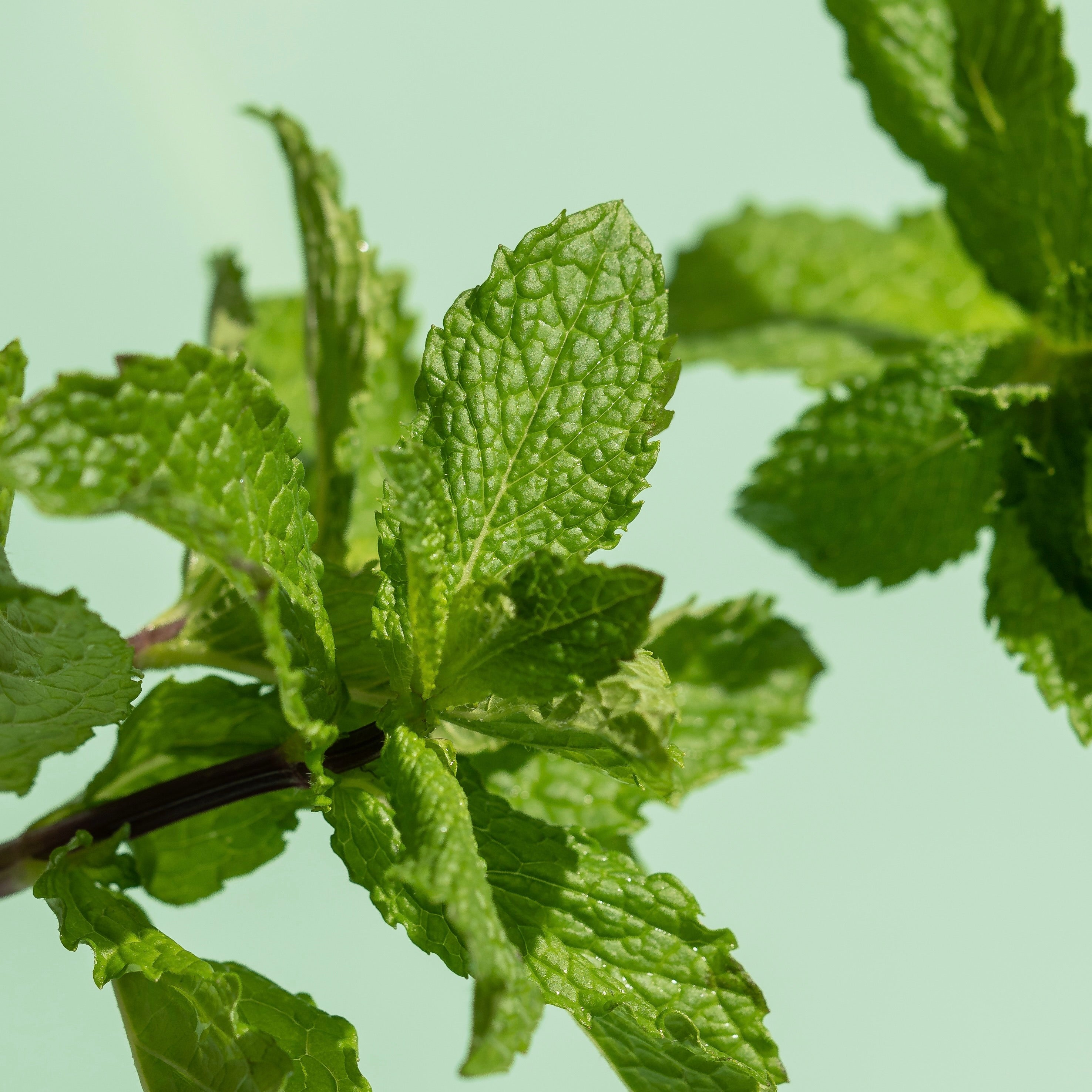 Menthol
Provides cooling sensation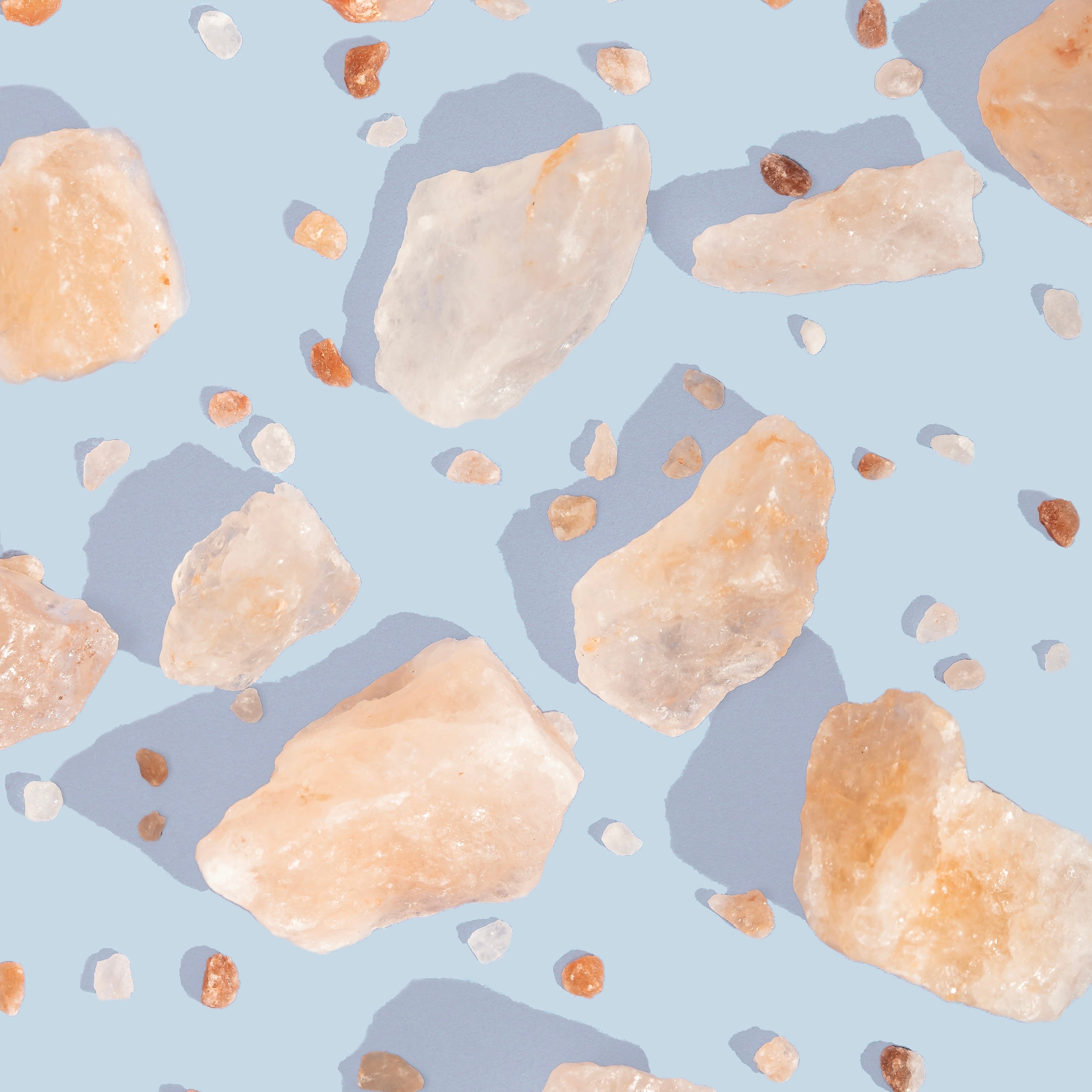 Mineral Salts
Masks odors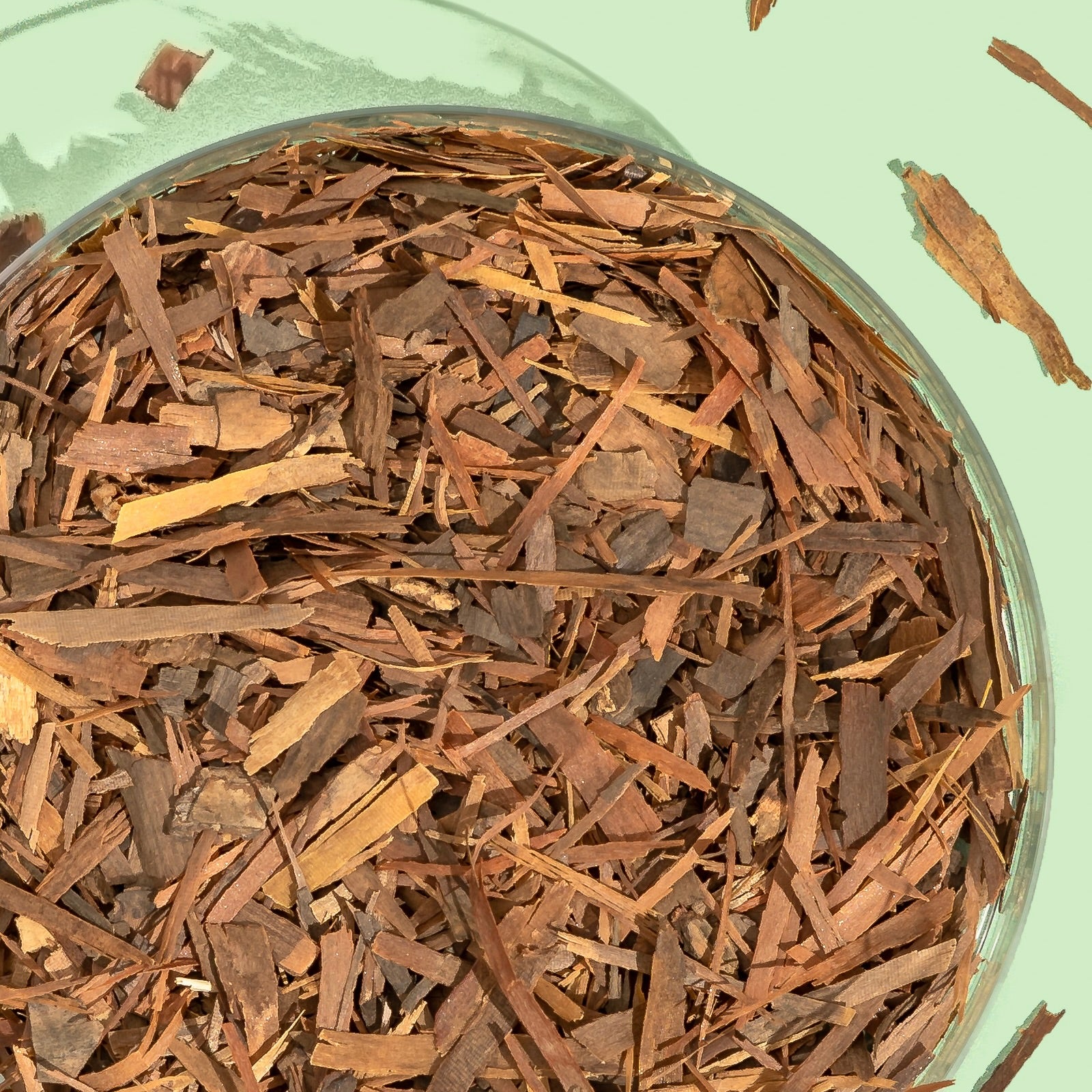 Pau d'Arco Bark
Antioxidant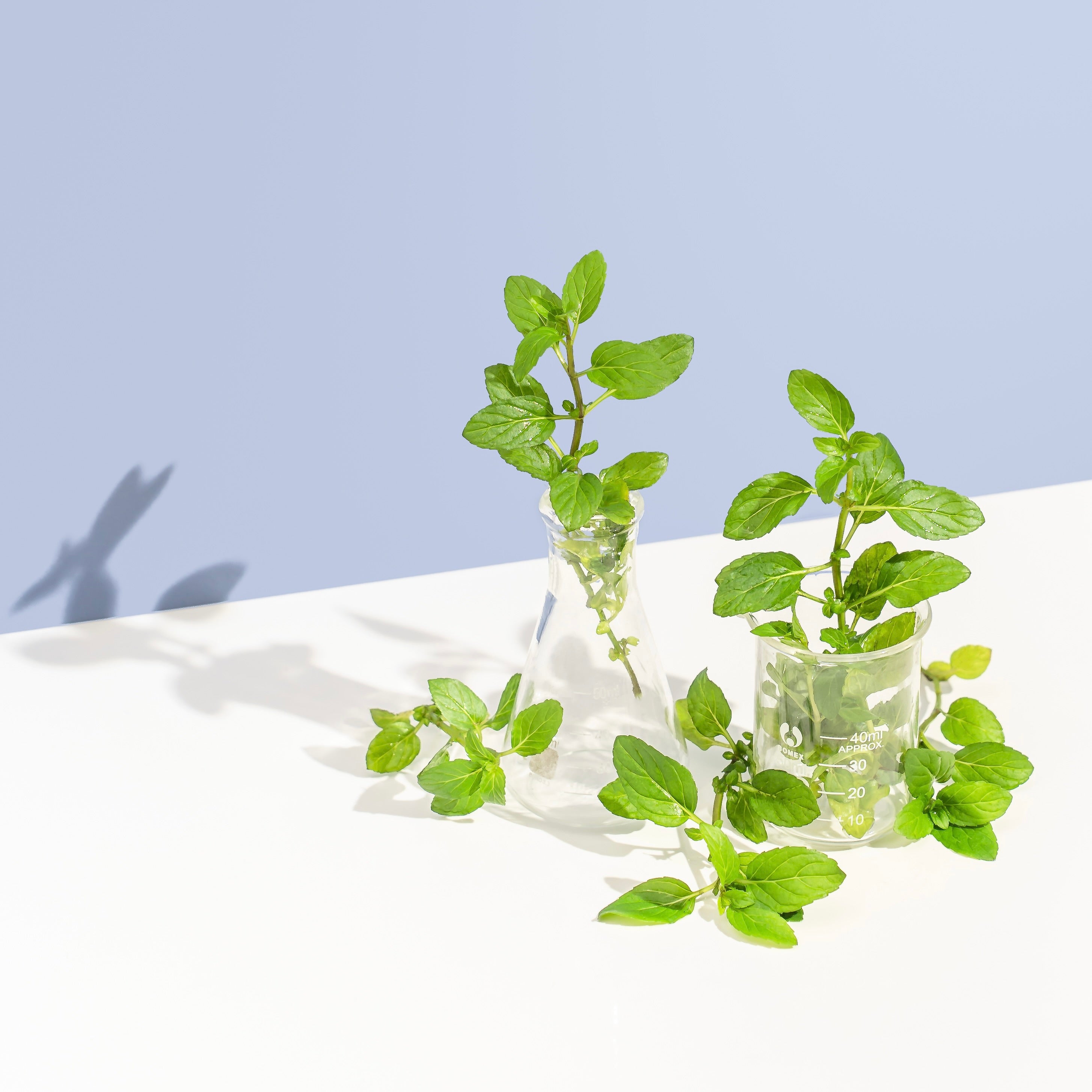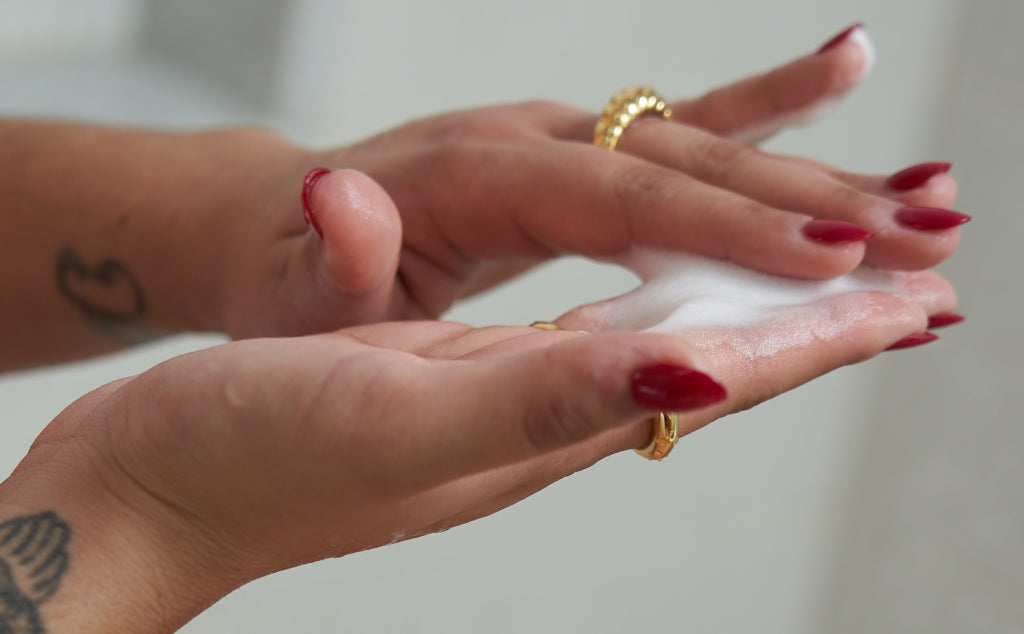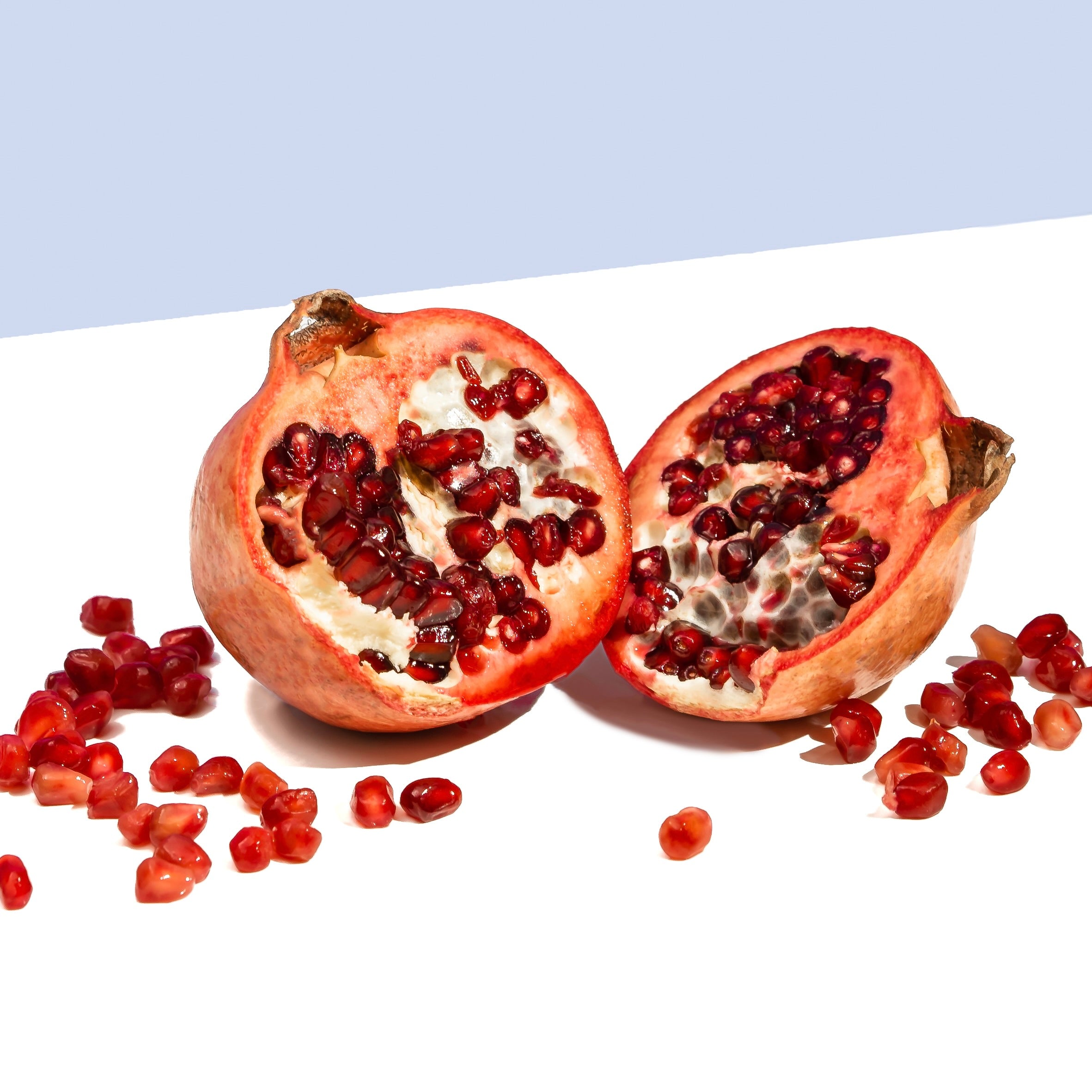 Pomegranate
Manage unwanted bacteria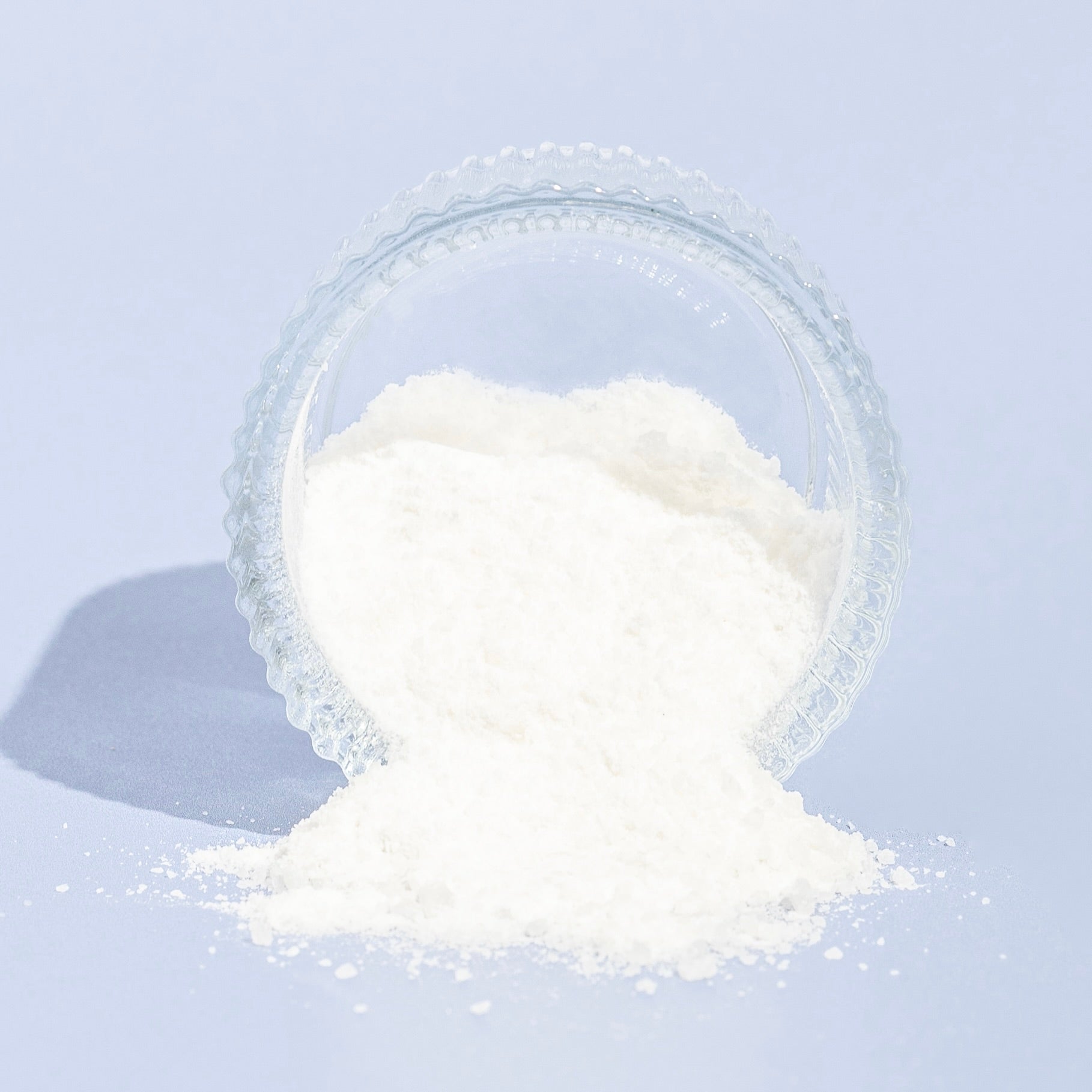 Potassium Alum
Stimulates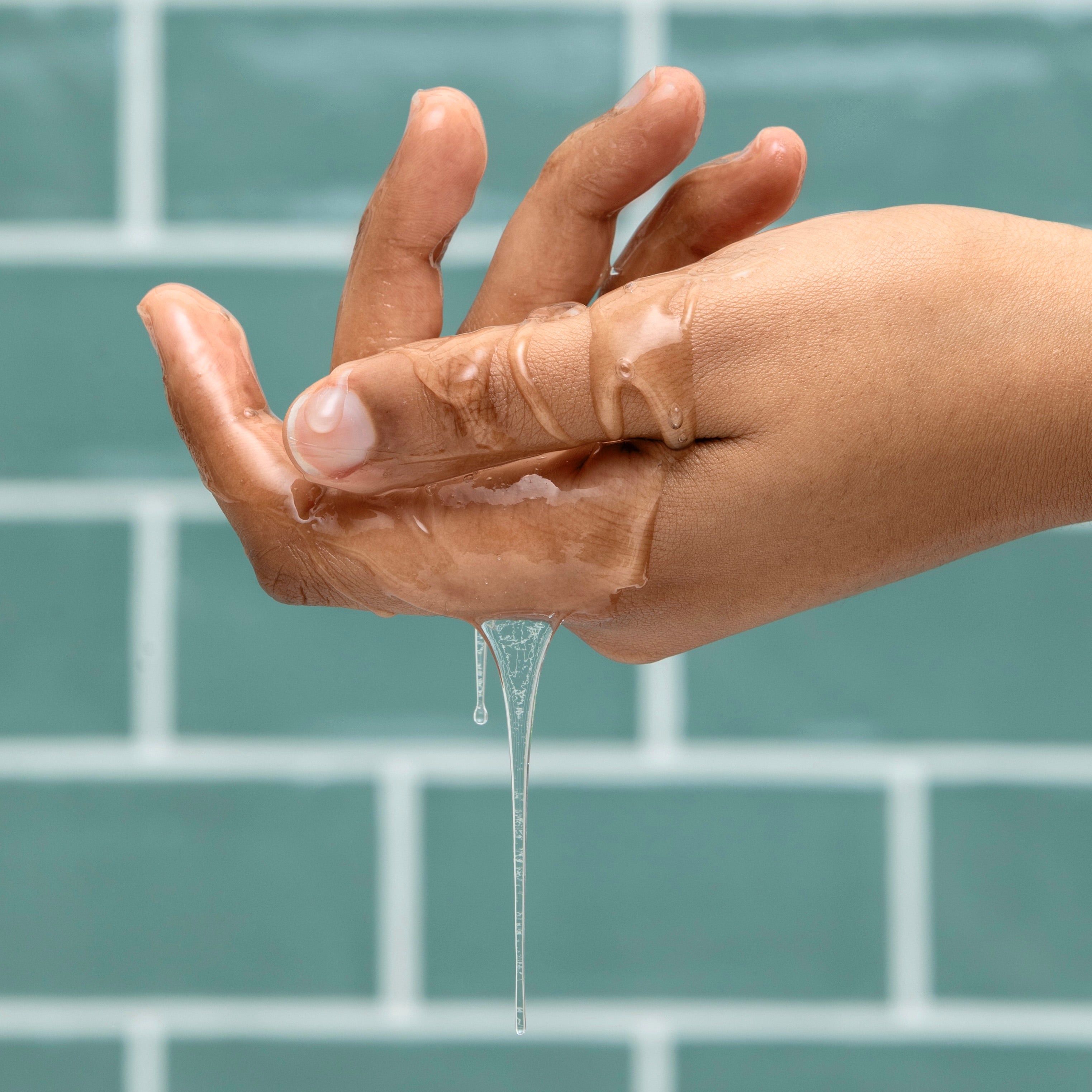 Premium Silicone
Moisturizes + Slippery Texture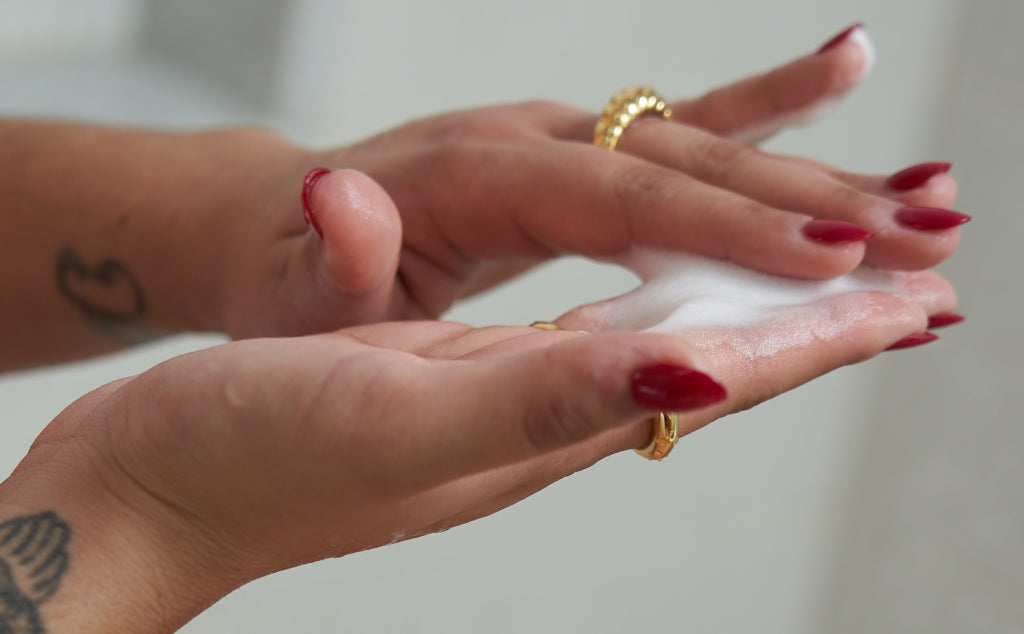 Propylene Glycol
Preservative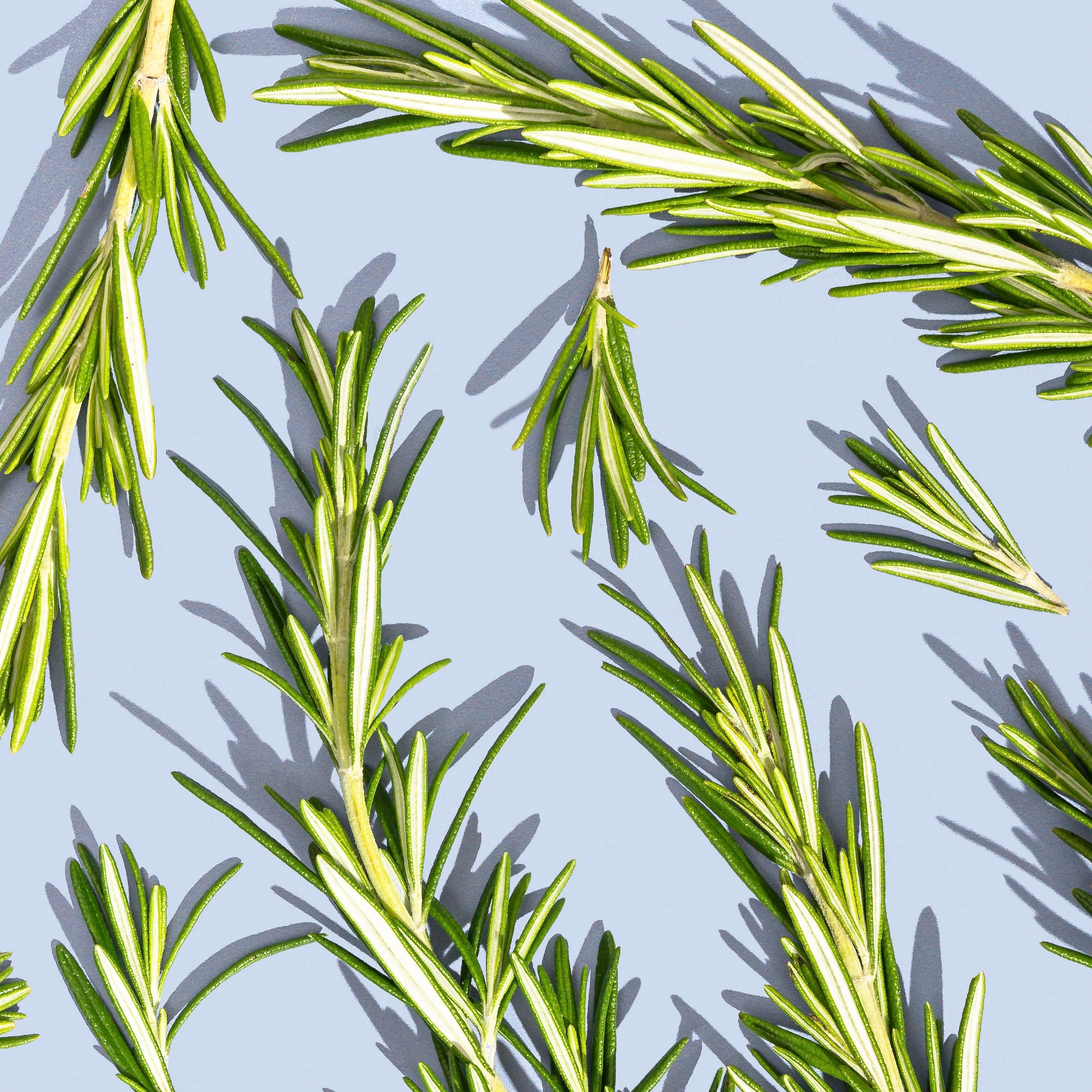 Rosemary
Aromatic + Antioxidant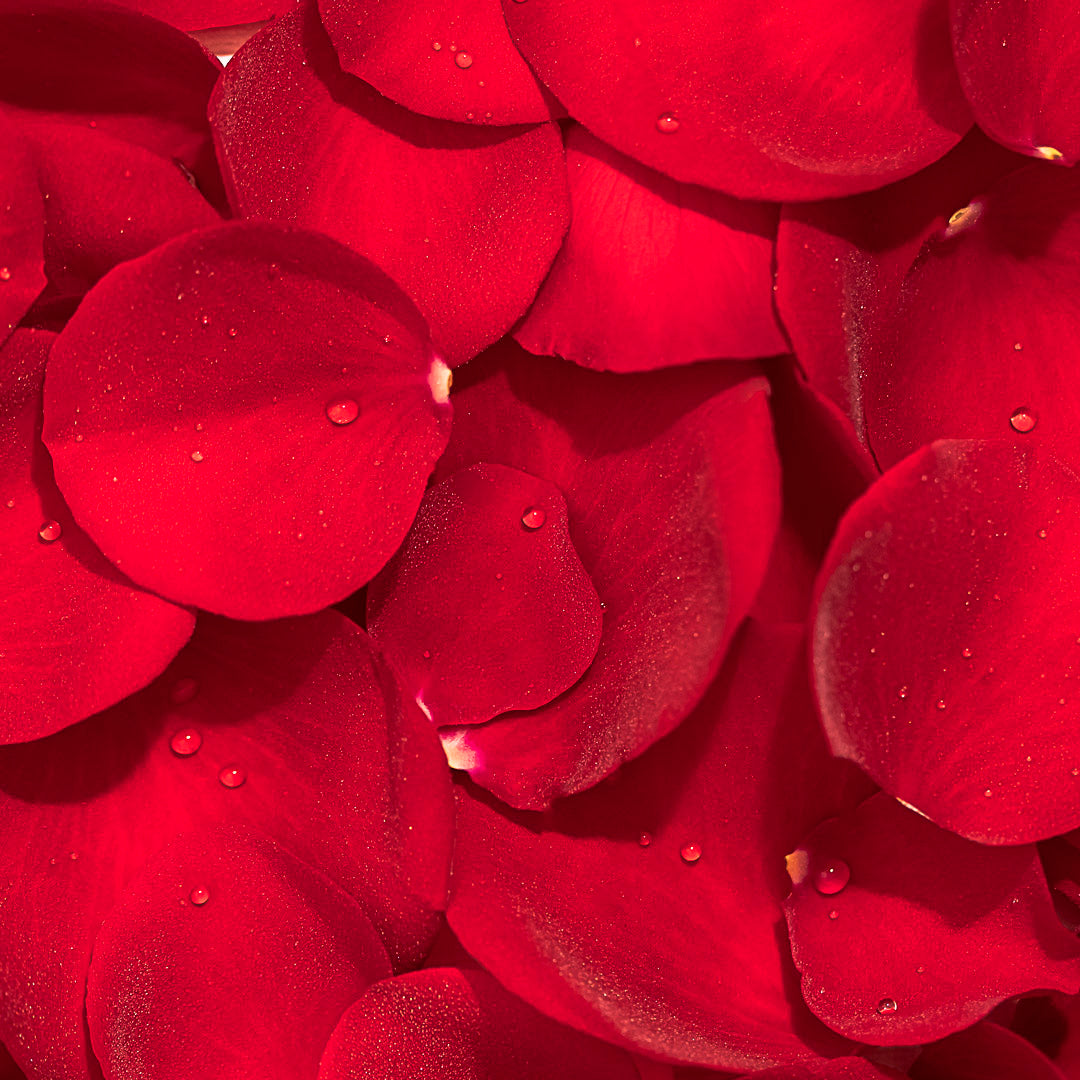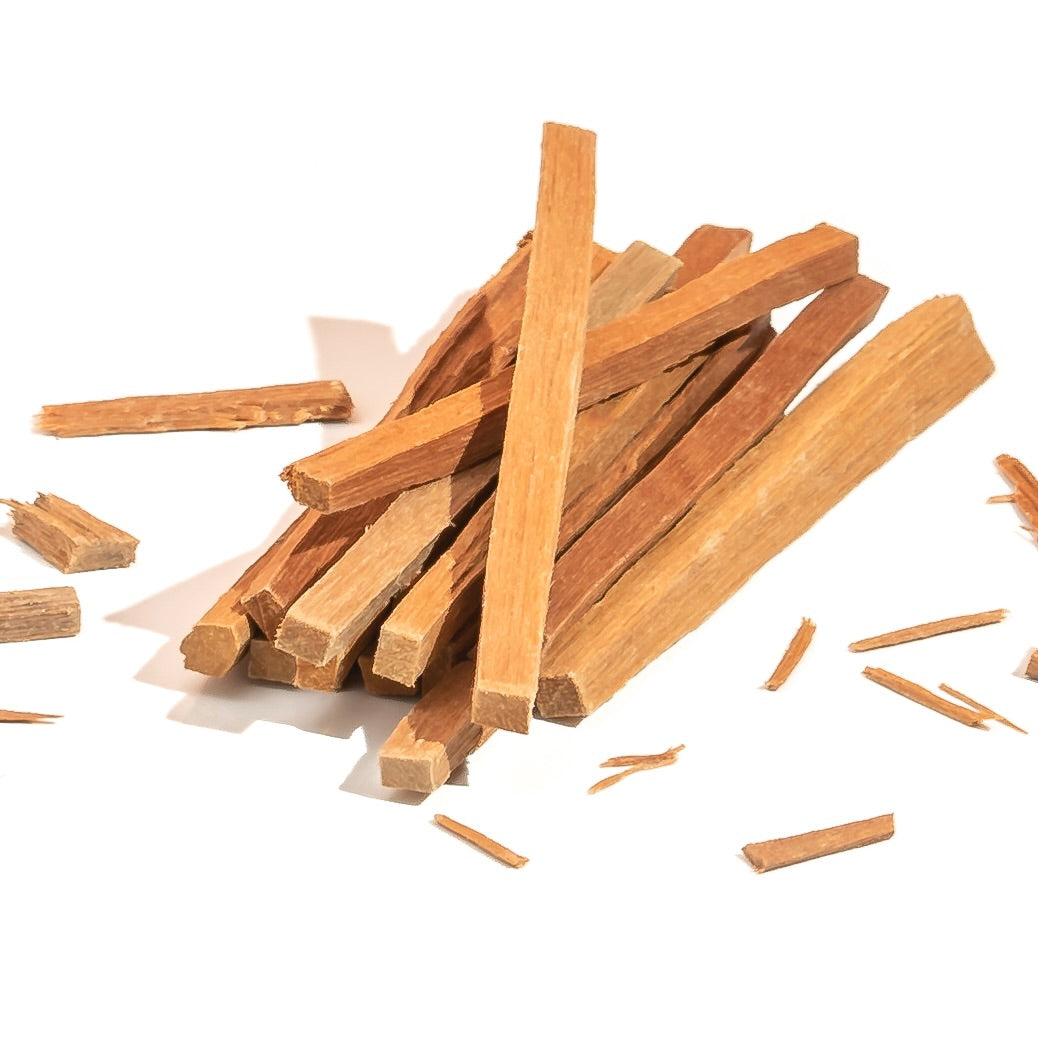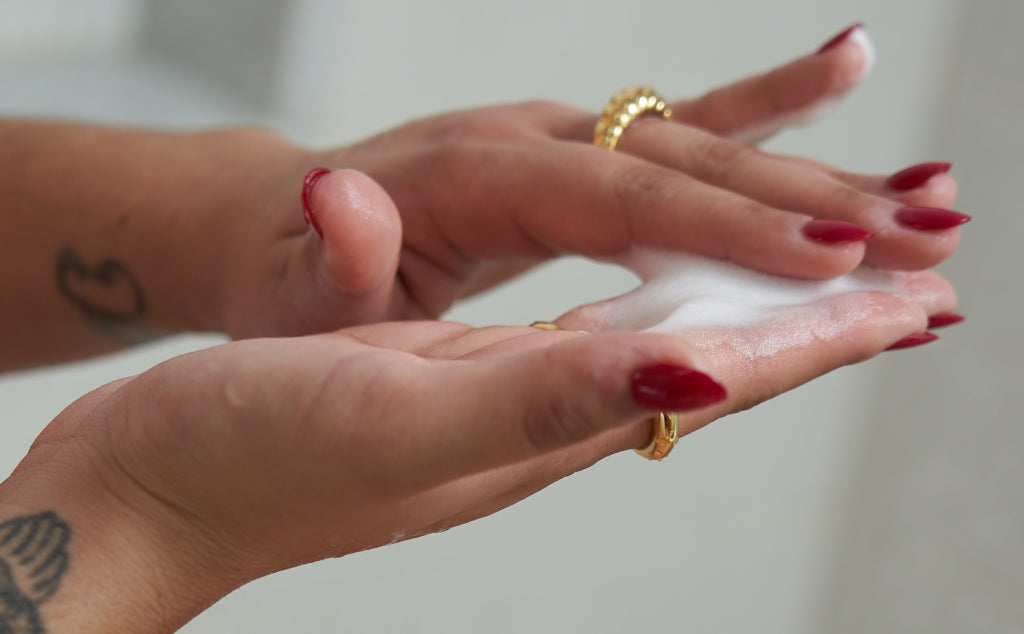 Sodium Benzoate
Preservative
Sodium Citrate
Balance + Maintain healthy pH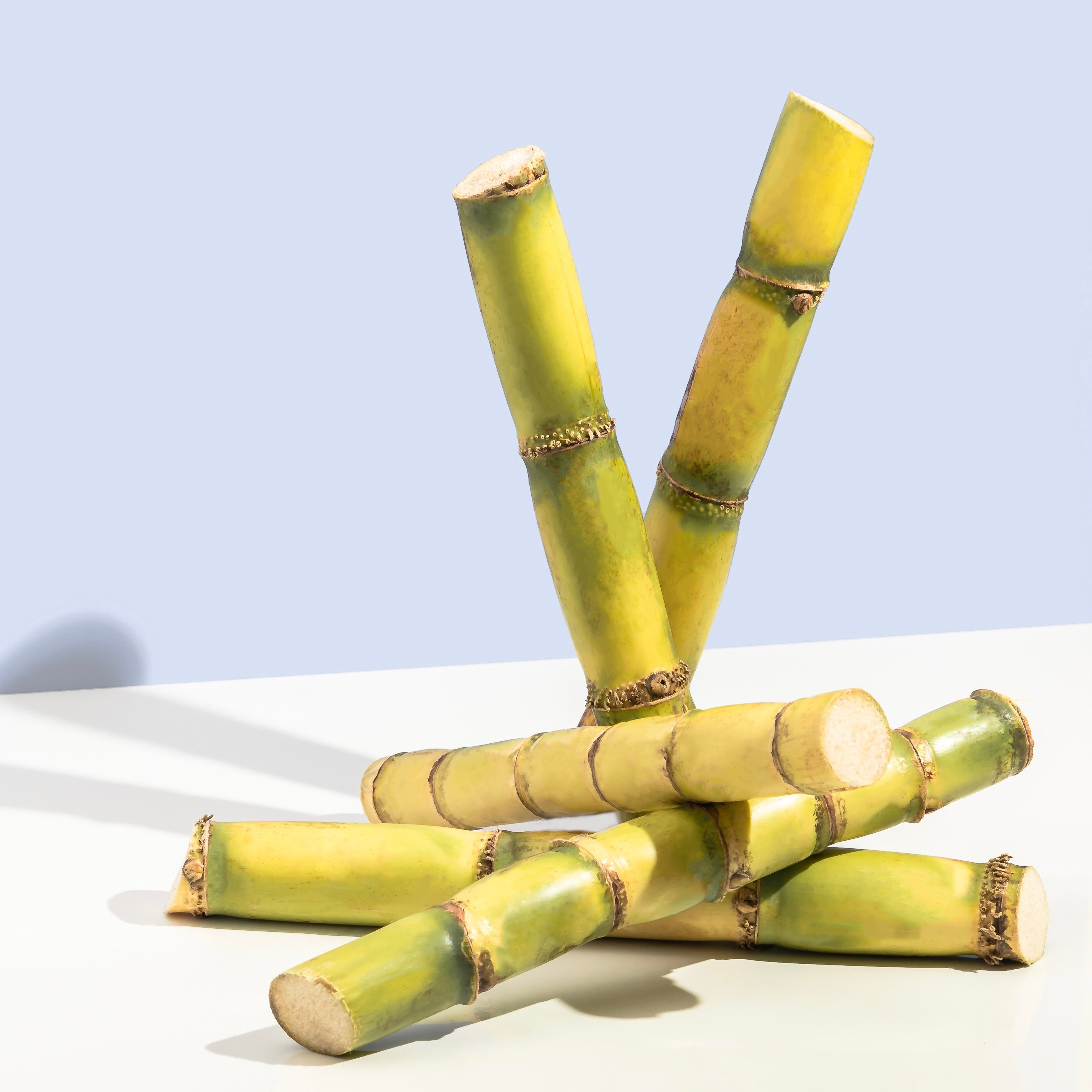 Sugar Cane
Deodorizes + Hydrates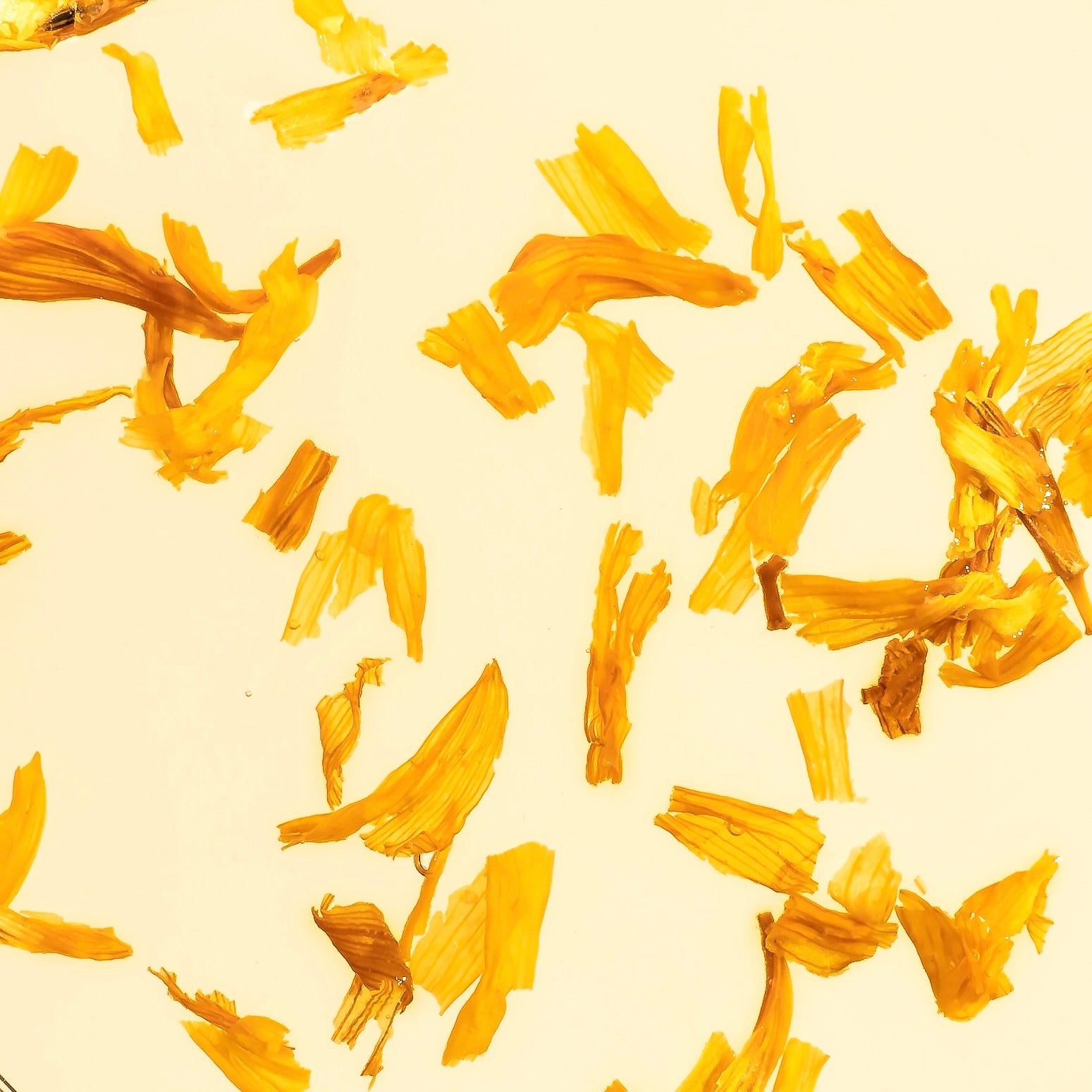 Sunflower Seed Oil
Hydrates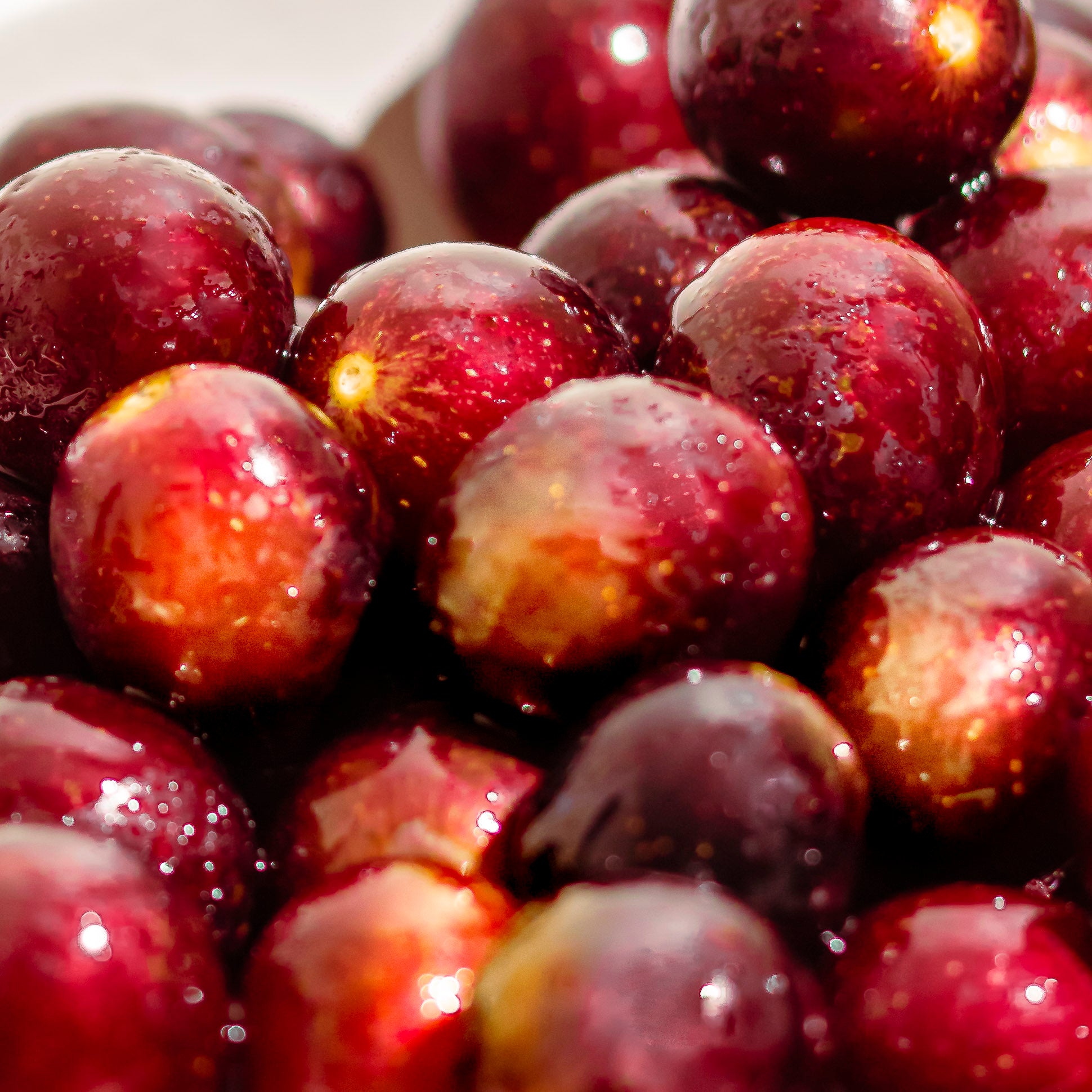 Vitamin C
Manages unwanted bacteria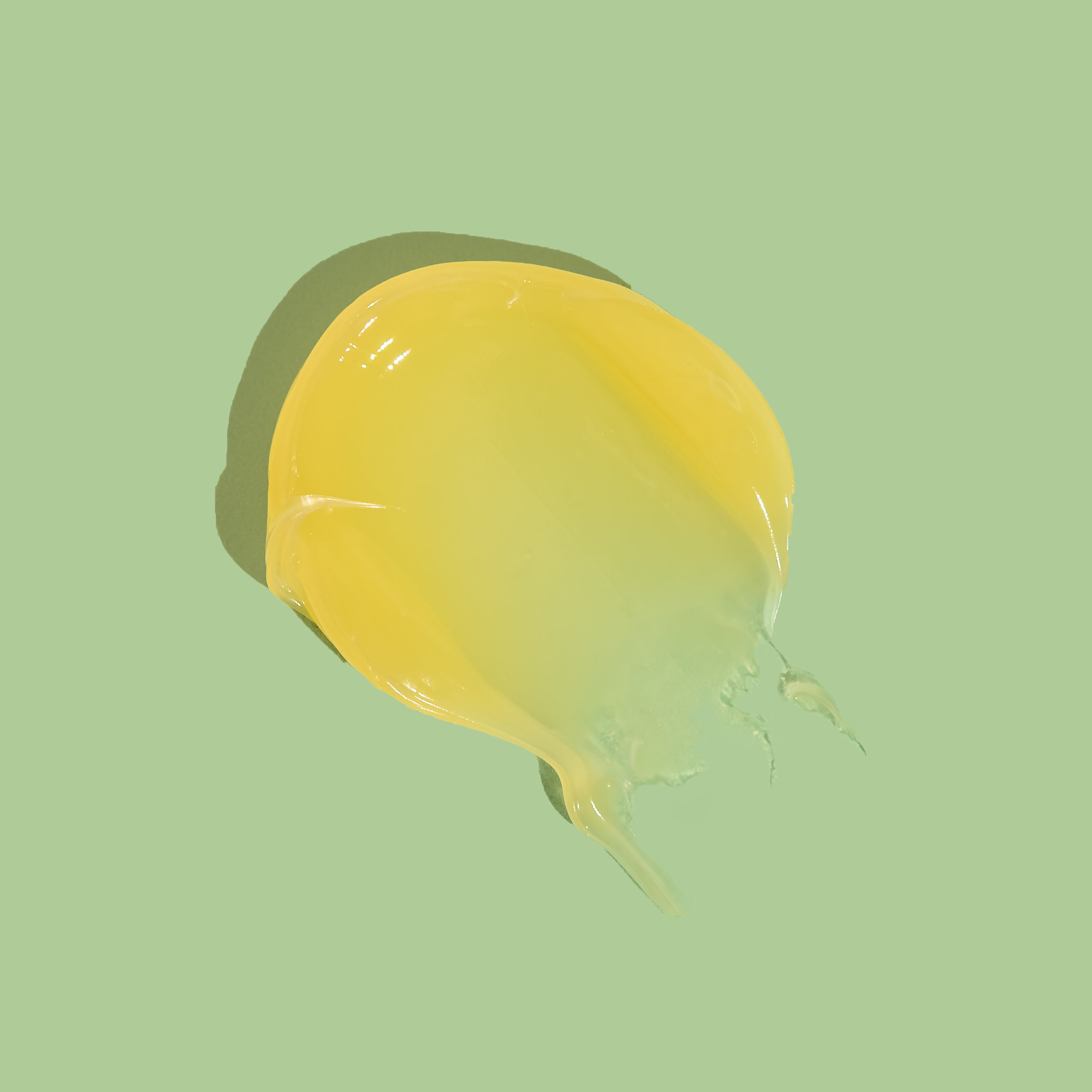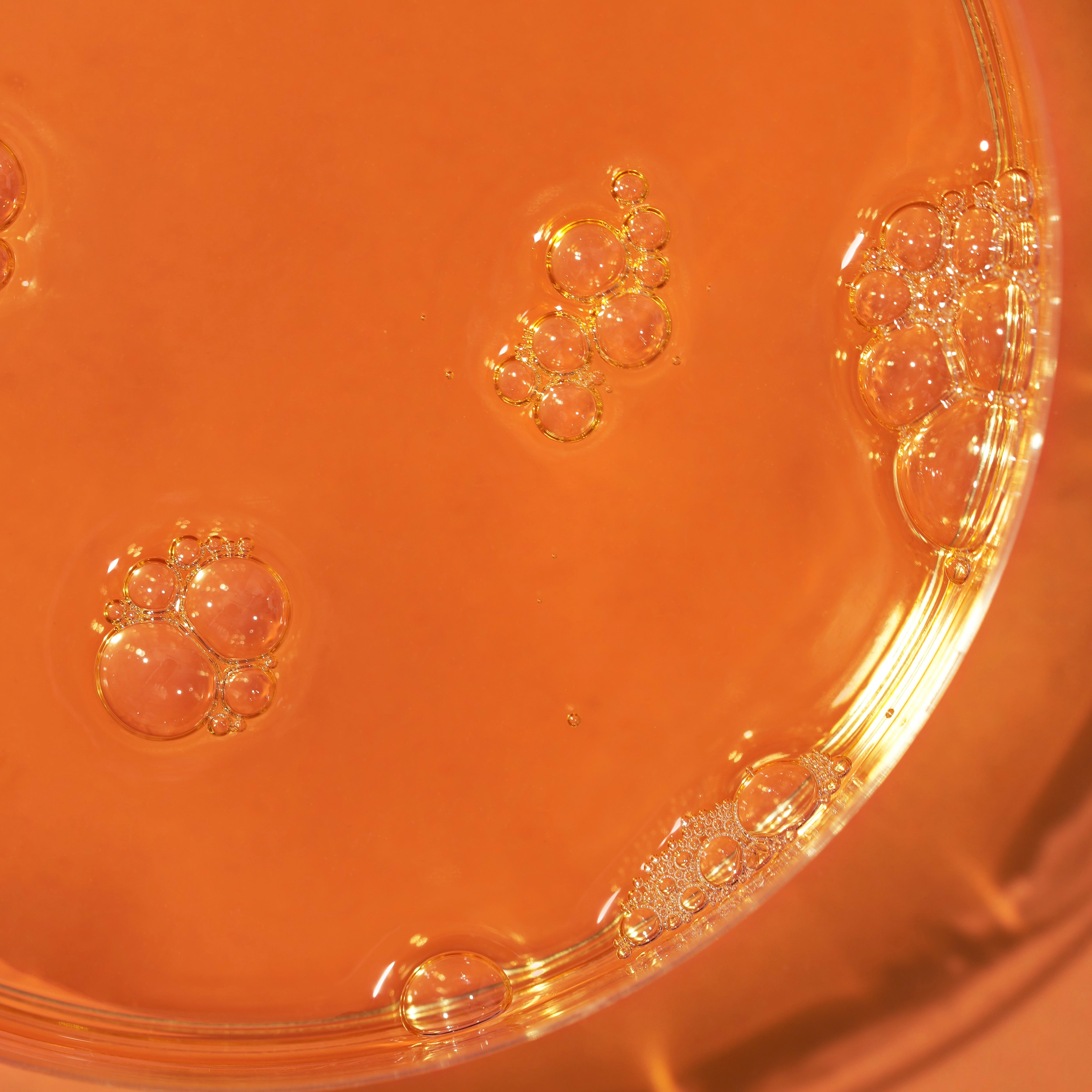 Euterpe Oleracea Fruit Extract
DETAILS
Euterpe Oleracea Fruit Extract that comes from the acai berry, a fruit from the acai palm tree which is native to Central and South America. These berries contain a powerful source of antioxidants and Vitamin C. They are nourishing and soothing to the skin.  
FOUND IN
Agave Americana
DETAILS
Agave Extract comes from Agave Americana, a plant which thrives in the Mexican desert. Agave extract provides effective soothing and moisturizing properties. It is useful in products for more sensitive skin, such as our lubricants. It provides effective soothing and moisturizing properties.
FOUND IN
Aloe Barbadensis
DETAILS
Aloe vera, or Aloe barbadensis, is a thick, short-stemmed plant that stores water in its leaves. This water filled tissue is the "gel" that people associate with aloe vera products.
Moisturize and soothe stressed out skin.
FOUND IN
Amber Extract
DETAILS
Amber Extract is a pine resin formed by fossilized trees. Historically it was used for burning incense and as a material used for carving artifacts and jewelry. Amber extract is added to our products as an essence that is calming and relaxing.   
Apple Cider Vinegar
DETAILS
Apple cider vinegar is apple juice that has been fermented twice. Raw apple cider vinegar contains natural probiotics (friendly bacteria), which may help with your immune system and gut health. ACV contains high levels of antioxidants, which are substances that, substances that can prevent damage to your body's cells.
FOUND IN
Citrus aurantium bergamia
DETAILS
Bergamot Fruit Water is the water from Bergamot, also known as Citrus bergamia. It is used in our products for scenting and hydration.
FOUND IN
Trihydrooxidoboron
DETAILS
Boric acid is a white powder derived from boron and water that has natural preservative properties. It may have skin soothing and odor reducing benefits. It helps support a healthy vaginal pH.
FOUND IN
Borneol
DETAILS
Borneol is obtained from essential oils of many different plant species that are indigenous to Southeast Asia as well as Borneo.
Effective in balancing odors
FOUND IN
Agathosma betulina
DETAILS
Buchu is a plant from South Africa. The leaf has been used in herbal medicine for centuries. It has been knIt has been known to have diuretic properties.The active chemicals in buchu help promote urine flow.
FOUND IN
Calcium propionate
DETAILS
Calcium propionate is a naturally occurring organic salt formed by a reaction between calcium hydroxide and propionic acid. Calcium propionate is used as a preservative to help extend shelf life.
FOUND IN
Calendula officinalis
DETAILS
Calendula or Calendula officinalis is a vibrant yellow flower that is commonly known as a marigold. The plant is historically used for its color and flavor, found in gardens, culinary dishes, and materials as a natural dye. It has a range of therapeutic properties that help keep the skin healthy, protected, and moisturized.
FOUND IN
Chamomilla Recutita (Matricaria) Flower Extract
DETAILS
Chamomile or Chamomilla Recutita (Matricaria) is a white and yellow flower commonly used in herbal teas and skincare products across the world. It is rich in therapeutic properties and is widely known known for its calming effects.
FOUND IN
2-Hydroxy-1,2,3-propanetricarboxylic acid
DETAILS
Citric acid is an extract derived from citrus fruits and is used primarily in small amounts to adjust the pH of products to prevent them from being too alkaline or basic.
Citric acid is used in our products as an natural preservative and a buffer to control and/or maintain pH.
FOUND IN
Coco Glucoside
DETAILS
Coco Glucoside is a natural, non-ionic, surfactant. It is ultra mild, and one of the more gentle of the cleansing agents, making it ideal for all foaming and cleansing products, especially those designed for delicate or sensitive skin. Coco Glucoside is obtained from renewable raw materials, is a combination of coconut based fatty alcohols (c8-16) and glucose (sugar / starch).
Maintains skin balance without drying, has great foaming power and is proven to be mild for sensitive skin.
FOUND IN
Colloidal Oatmeal
DETAILS
Colloidal Oatmeal is ground from the kernels of oats and is blended into a fine powder that dissolves in water. In our wash, it helps soothe, soften, and increase moisture in the skin.
FOUND IN
Mentha canadensis L.oil
DETAILS
Cornmint Oil is an Essential Oil. Cornmint Essential Oil smells very minty and menthol-like in aroma. It is a naturally-derived fragrance to mask odor.
FOUND IN
Vaccinium macocarpon Aiton
DETAILS
Vaccinium macocarpon Aiton is a North American species of cranberry. Chemicals in cranberries help keep bacteria from sticking to the cells in the urinary tract.
FOUND IN
Cucumis Sativus Fruit Water
DETAILS
Cucumis Sativus (Cucumber) Fruit Water is an aqueous solution of the steam distillate obtained from the fruit of Cucumis sativa. It hydrates and soothes the skin with its refreshing properties.
FOUND IN
Foeniculum Vulgare
DETAILS
Fennel Oil comes from distilled fennel seeds or stem, also called Foeniculum vulgare. It's a feathery and fern-like herb native to southern Europe along the Mediterranean Sea. It can be soothing to the skin.  
FOUND IN
Propanetriol
DETAILS
The most common humectant used in moisturizers is glycerol or glycerin. Glycerin has some unique characteristics including its ability to produce moisturizing effects in the skin long after it is no longer present. Glycerin is able to produce this effect through modulating water channels in the skin, known as aquaporins. Attracts moisture from the air and helps bind water to skin to boost hydration.
Helps retain moisture and minimizes dryness.
FOUND IN
Citrus grandis seed extract
DETAILS
Grapefruit Seed Extract is a liquid pressed from the seeds, white membranes, and pulp of grapefruit citrus fruit. To preserve our fomulas using a natural (gentle) preservative system. Helps manage excess oil.
FOUND IN
Houttuynia Cordata
DETAILS
Houttuynia Cordata is a flavonoid and flowering plant native to Southeast Asia. Sensitive and dry skin types are best suited for products containing Houttuynia because the ingredient is a humectant. It moisturizes, and has soothing properties
FOUND IN
Inulin
DETAILS
Inulins are a group of naturally occurring polysaccharides produced by many types of plants, most often extracted from chicory. The inulins belong to a class of dietary fibers known as fructans. Inulin helps to promote healthy bacteria in the gut and the vagina. It also supports a diverse microbiome.
FOUND IN
Lactic Acid
DETAILS
Lactic Acid is produced by the bacteria lactobacillus, which is naturally occuring in a healthy vaginal ecosystem.
It has gentle moisturizing properties that support a balanced pH range of 3.5-4.5
FOUND IN
Lavandula angustifolia
DETAILS
Lavender is a flowering plant in the mint family that's easily identified by its sweet floral scent. Lavender is an herb. The flower and the oil of lavender are used.
Key Use: Provides soothing benefits.
FOUND IN
Citrus medica Limonum
DETAILS
Lemon Peel is the rind of a lemon, also known as Citrus medica Limonum. It is high in nutrients and antioxidants. It contains citric acid which keeps the skin rejuvenated, healthy looking and feeling fresh.  
FOUND IN
Magnesium Ascorbate, Magnesium Citrate
DETAILS
Magnesium Ascorbate is a non-acidic buffered form of Vitamin C and a source of the essential mineral Magnesium. It offers a source of both magnesium and Vitamin C.
FOUND IN
Althaea Officinalis Root Extract
DETAILS
Marshmallow root, also known as Althaea Officinalis, is an herb that's native to Europe, Western Asia, and Northern Africa. The entire plant is edible, but the roots are typically harvested because they contain a gummy substance called mucilage that may be soothing to the skin.  
FOUND IN
L-menthol
DETAILS
Menthol is used to help our humans mask odor. Applied topically, provides a cooling sensation similar to the concentrated effects of peppermint. Can be sourced from peppermint, corn mint, and other forms of mint.
FOUND IN
Potassium Sorbate
DETAILS
Potassium Sorbate is a natural mineral salt, in a large crystal form is a "deodorant rock" for underarm use. It is comprised of large molecules that sit on the surface of the skin, creating a barrier.
FOUND IN
Tabebula impetiginosa
DETAILS
Tabebula impetiginosa is an herbal supplement made from the inner bark of several species of Tabebuia trees that grow in the Amazonian rainforests of Brazil as well as rainforests of Central and South America. Pau d'arco extract contains a antioxidant known as quercetin.
FOUND IN
Mentha x piperita
DETAILS
Peppermint or Mentha x piperita, is a cross between water mint and spearmint. The flowers and leaves are used for a variety of aromatherapeutic uses. Peppermint provides a feeling of cooling, freshness and soothing.  
FOUND IN
Phenoxyethanol
DETAILS
Polysorbate 20, also called Tween 20, is used as a solubilizer, which mixes and maintains small amounts of oil into water-based formulas. It is a thickener and enhances the formula's ability to spread evenly.  
FOUND IN
Punica granatum
DETAILS
Pomegranate fruit extract is derived from the pomegranate fruit, which has a thick husk and small pockets of edible seeds and juice inside. Pomegranate offers antioxidant properties.
FOUND IN
Potassium Alum
DETAILS
Potassium Alum is a metal sulfate composed of potassium, aluminum and sulfate ions. It is made of transparent crystals that are used as a neutralizing and forming agent. It is an astringent that may stimulate the vulva/vagina and reduce drying.   
FOUND IN
Dimethicone
DETAILS
Premium Silicone (Dimethicone) is an emollient that provides long-lasting moisturization. It creates a slippery texture that coats the skin and reduces water loss.  
FOUND IN
Propylene Glycol
DETAILS
Part of our new preservative system, this ingredient is used to uphold quality throughout the lifespan of our washes. Propylene Glycol is widely used to do just that. In addition to its antimicrobial properties, Propylene Glycol also functions as a humectant which can support the moisture profile of a product.
Resources: SpecialChem and Cosmetic Ingredient Review
FOUND IN
Rosmarinus officinalis
DETAILS
Rosemary or Rosmarinus officinalis, is a shrub with needle-like leaves and white, pink, purple, or blue flowers. It is native to the Mediterranean and now is an aromatic herb commonly found in many kitchens across the globe. It is high in antioxidants.  
FOUND IN
Rosa Damascena Flower Water
DETAILS
Rosa Damascena Flower Water is the is the water from the Damask Rose. It is used in our products for its relaxing scent and hydration.
FOUND IN
Santalum album
DETAILS
Sandalwood is from the wood and root of the small tropical tree Santalum album and has a wide range of therapeutic benefits. Sandalwood is added as an essence is soft, calming and sensual.  
FOUND IN
Sodium Benzoate
DETAILS
Part of our new preservative system, this ingredient is used to uphold quality throughout the lifespan of our washes. Sodium Benzoate is used to support ingredients designed for pH balancing (such as Lactic Acid) for a longer period of time.
FOUND IN
Sodium Citrate
DETAILS
Sodium citrate is the trisodium salt of citric acid and is used as an alkalinizing agent by neutralizing excess acid. It is an organic acid that can be naturally found in citrus fruits, giving them an acidic taste. It is used as a gentle preservative and balances the pH in formulas.  
Saccharum officinarum
DETAILS
Sugar Cane is a tropical grass that grows up to 10–20 feet high. It originates from the Polynesian region and is now grown all over the world. It is used as a deodorizer and is hydrating for the skin.   
Helianthus annuus
DETAILS
Sunflower seed oil or Helianthus annuus, is a native plant to the United States and Central America that can grow up to 5-10 feet tall. It has been used medicinally for thousands of years. It is now commonly used in skin-care products for hydration and skin health.  
FOUND IN
Camu Camu Fruit Extract
DETAILS
Vitamin C, also known as L-ascorbic acid, is a water-soluble vitamin. It is a fat-soluble vitamin and antioxidant, helps support a healthy vaginal pH.
FOUND IN
Cholecalciferol
DETAILS
Vitamin D is a fat-soluble vitamin. It regulates calcium and phosphorus absorption and metabolism for bone health which can be especially important during pregnancy and lactation
FOUND IN
Tocopheryl Acetate
DETAILS
Tocopheryl Acetate is a form of Vitamin E often found in skin care products. It is high in antioxidants and is moisturizing to the skin.  
FOUND IN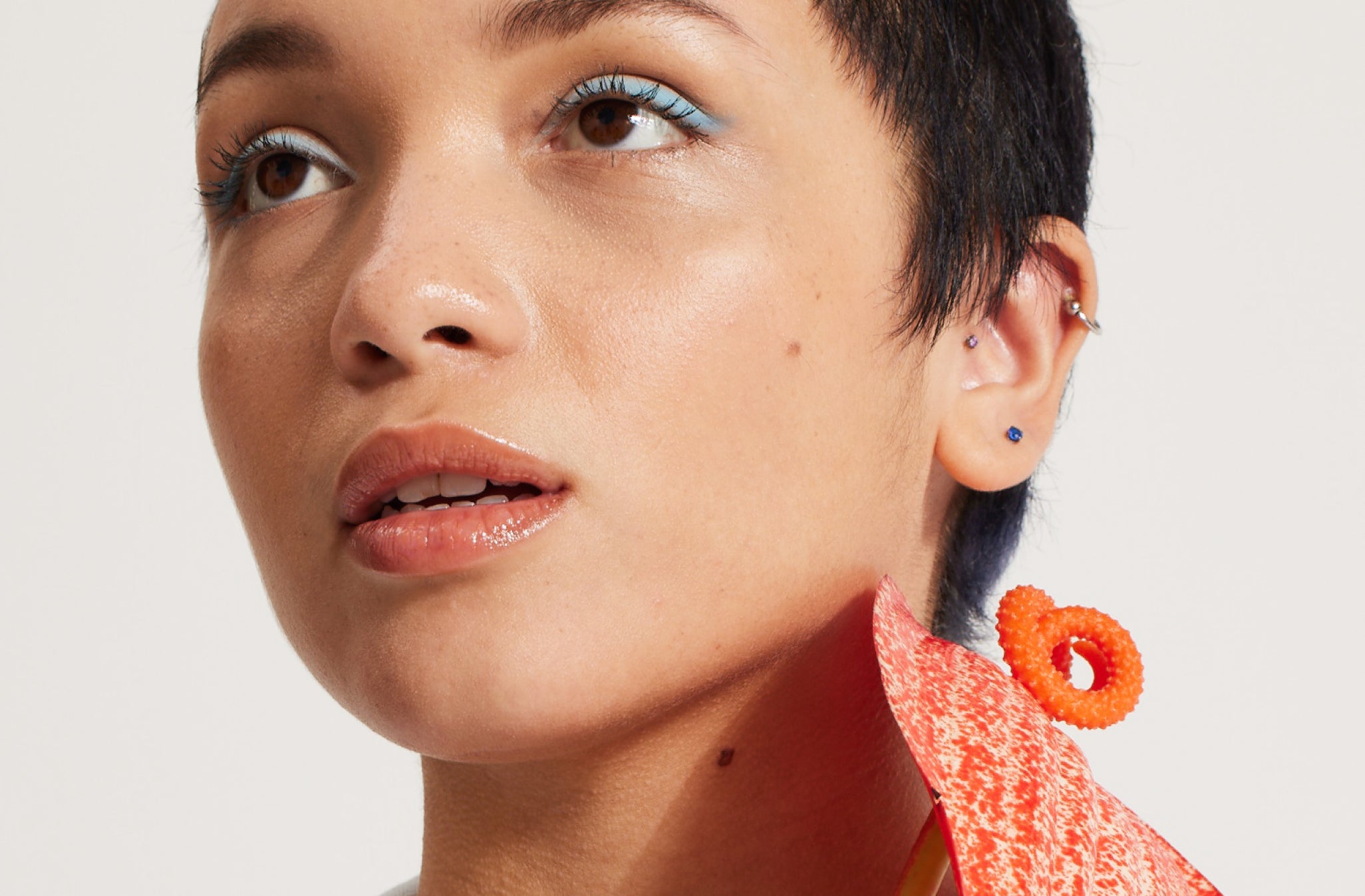 WE ARE
Clinically tested
Gynecologist-approved
Hypoallergenic
Plant-derived
Cruelty-free
Signature materials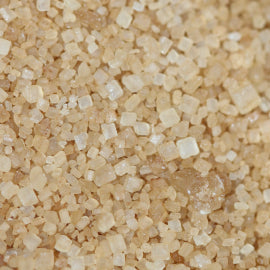 Bio-plastic
Made of sugar cane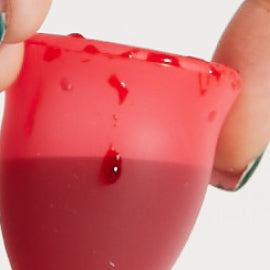 Organic cotton
Pesticide-free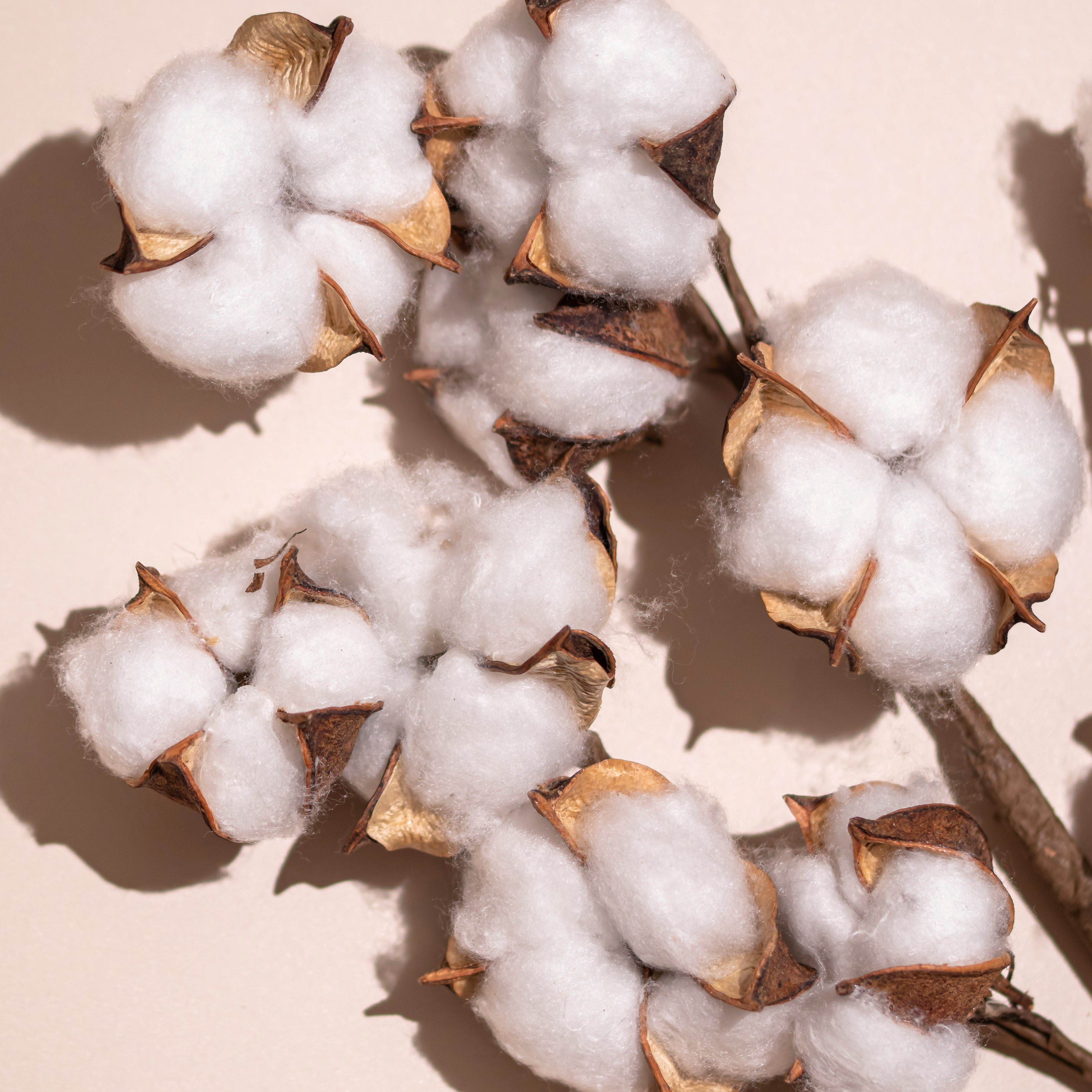 USDA Organic
Certification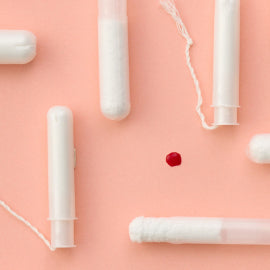 BPA-free plastic
Low-density polyethylene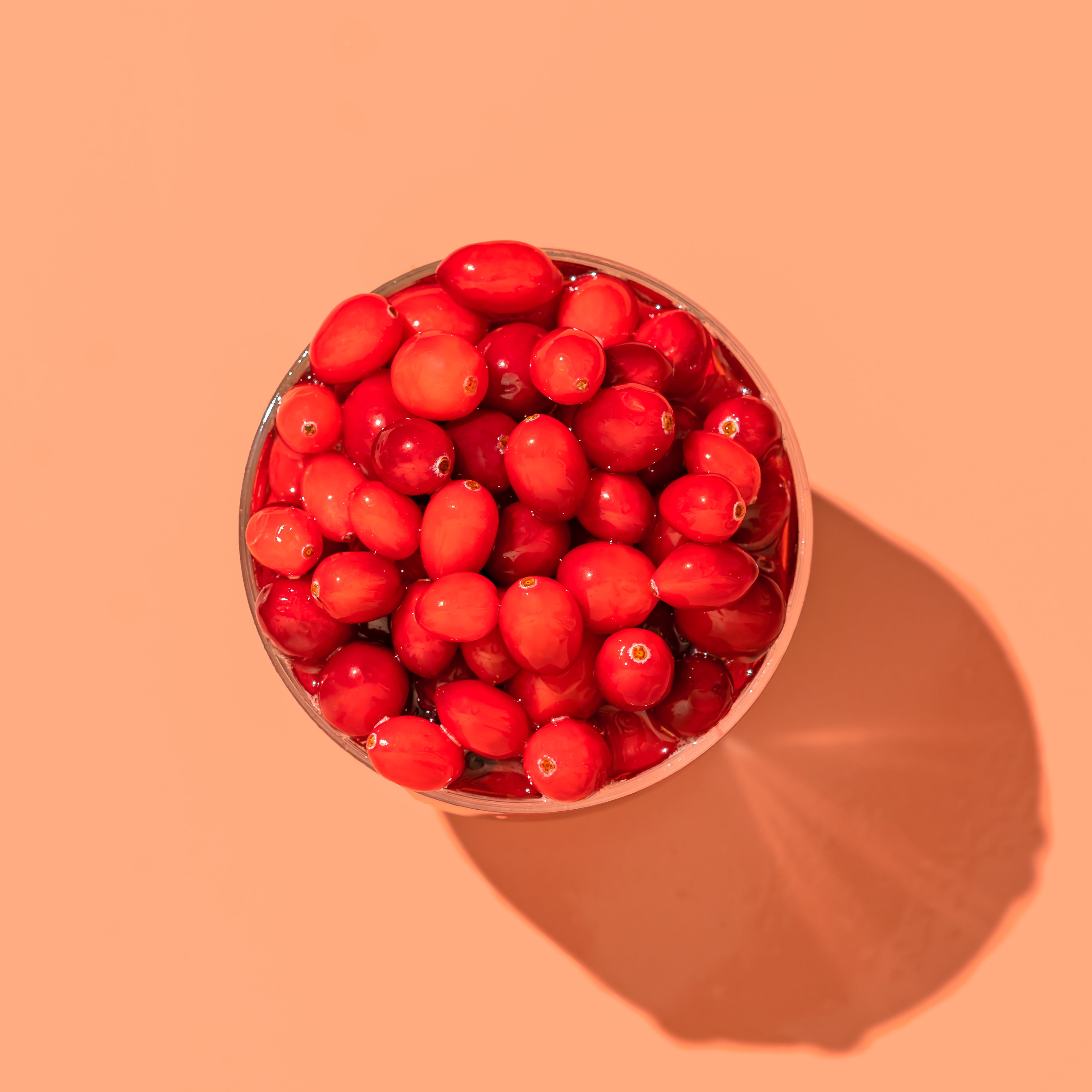 Bio-plastic
DETAILS
Bio-based plastics are made in whole or partially from renewable biological resources. Our bio-plastic is made of sugar cane. Bioplastics contribute towards improving the environmental impact of our products.
Silicone
DETAILS
Our menstrual cups use 100% medical grade silicone that has been colored using a pigment deemed safe for medical devices. It won't transfer or stain.
FOUND IN
Organic cotton
DETAILS
Organic Cotton is grown without synthetic pesticides and fertilizers. It is non GMO. Organic pads contain an absorbent cellulose core which locks away menstrual fluid to keep you dry; an organic cotton cover allows your skin to breathe without the concern of additional chemicals or toxins.
FOUND IN
USDA Organic
DETAILS
Organic certification means that farmers and businesses have met strict standards for the growing, processing and handling of their products. The product is certified organic and has 95 percent or more organic content.
BPA-free plastic
DETAILS
A product that is BPA free is one which does not use the organic compound Bisphenol A in its construction. Bisphenol S (BPS) and bis­phenol F (BPF) are the two most common replacements for BPA. Our tampon applicators use Code 4 – Plastics made with low-density polyethylene or (LDPE).
FOUND IN
Pacran®
DETAILS
Pacran® is a 100-percent all natural whole cranberry powder and has been clinically proven to have urinary tract health benefits.
FOUND IN
Breaking down buzzwords
The Honey Pot Company is a cruelty-free brand. We do not test on animals during product development or production—or allow any third parties to do so with our products. Neither the product nor its ingredients have ever been tested on animals.
Tested for 6 weeks on over 200 subjects and shown to have no irritation or sensitization potential.
Tested for 6 weeks on over 200 subjects and shown to have no irritation or sensitization potential.
Dermatologist reviewed clinical study with no irritation or sensitization observed.
"Gynecologist-approved" means that a Honey Pot product has been evaluated by a gynecologist (a medical doctor who specializes in the treatment of reproductive health) and has been deemed safe and appropriate for use.
*It is important to note that the phrase "gynecologist-approved" does not guarantee that it will be effective or suitable for all humans. As with any product, it is always a good idea to discuss any questions or concerns with a healthcare provider before using it.
The quantity of the plant or plant-derived ingredients represents at least 50% of the total formula or materials.
Plant-Derived Ingredients: Any ingredient whose starting material originates from plants and may be adapted to provide performance.
Naturally derived ingredients are any ingredient whose starting material originates from plants, minerals, microbes that may be adapted for formulas that support varying products.
Natural fragrance is a fragrance derived from natural sources without synthetic additives or enhancements.
A natural oil typically obtained by distillation and having the characteristic fragrance of the plant or other source from which it is extracted.
Essential oils are compounds extracted from plants. The oils capture the plant's scent and flavor, or "essence." Unique aromatic compounds give each essential oil its characteristic essence. Essential oils are obtained through distillation (via steam and/or water) or mechanical methods, such as cold pressing.
Hypoallergenic means a product contains few allergy-producing substances known as allergens. Our hypoallergenic products can be helpful to those humans whose skin is sensitive or tends to get irritated more easily. Our hypoallergenic products have been clinically tested on 200 people with no sensitization or allergic reactions.
Our herbal products are infused with essential oils, lavender, rose, aloe vera, and mint. This creates a "cooling" sensation designed to soothe and refresh. Our non-herbal products provide an alternative without the "cooling" sensation.
A cooling sensation refers to the overall feeling of cool that you may experience using our herbal pads. This is caused by our use of lavender, rose, aloe vera, and mint essential oils that have a cooling effect on the skin. For some humans, a cooling sensation may be accompanied by tingling.
The Organic Content Standard (OCS) is a certification program for textiles and other products made from organic fibers. It is designed to verify that a product is made from a percentage of organic fibers, as defined by the standard. In order to be certified under the OCS, a product must be made from at least 95% organic fibers, and the remaining 5% of the product must consist of natural, non-synthetic fibers.
Clinically-tested means that a Honey Pot product has been evaluated in a clinical setting, by a team of medical professionals, in order to determine its efficacy and safety. The results of clinical testing provide valuable information about the benefits, and appropriate use of a product, and can help to ensure that it is safe and effective for our humans.
Our products are clinically- tested and endorsed by medical professionals.
Our products are made with plant-derived ingredients.
The pH of the vagina is a measure of its acidity or basicity. Vaginal pH range is typically between 3.8 and 4.5, which is considered to be slightly acidic. This level of acidity helps to protect the vagina from infection by creating an environment that is inhospitable to harmful bacteria and other microorganisms. A vaginal pH outside of the average range can be a sign of an imbalance in the vaginal ecosystem and may* indicate the presence of an infection or other issue. It is important to maintain a healthy vaginal pH in order to support overall vaginal health.
*Every human body is very different but science suggests average ranges. Be sure to consult a healthcare provider if you are potentially concerened with your pH and/or are experiencing any other symptoms.
Parabens, dioxides, and sulfates are common additives used in a variety of personal care and cosmetic products.
-Sulfates are surfactants that are used to create lather in products.
-Parabens are preservatives that are used to prevent the growth of bacteria and other microorganisms.
-Dioxides, including titanium dioxide and zinc oxide, are commonly used as sunscreens to protect the skin from the harmful effects of UV radiation.
A product that is made without added parabens, dioxides, and sulfates may be a good choice for humans who are concerned about the potential risks associated with these ingredients or who have sensitive skin.
The vagina is the internal muscular tube that connects the uterus (womb) to the outside of the body. It is about 3-4 inches long and is located in the pelvic region of the body. The vagina is lined with a layer of mucous membrane and is kept moist by natural secretions. It is important to maintain good vaginal hygiene to keep the vagina healthy and prevent infections.
The vulva is the external genitalia, and it includes the mons pubis (the fatty area over the pubic bone), the labia majora (the outer "lips" surrounding the vaginal opening), the labia minora (the inner "lips" surrounding the vaginal opening), the clitoris, and the vaginal opening. The vulva is rich in blood vessels and nerve endings, and it plays an important role in sexual arousal and pleasure. It is important to maintain good vulvar hygiene to keep the vulva healthy and prevent infections. It is normal for the vulva to have some variations in appearance, and it is important to remember that there is no "normal" or "perfect" vulva.
Vaginal wellness refers to the overall health and well-being of the vagina. It is important to maintain vaginal wellness to support overall reproductive and sexual health, and to prevent discomfort or other issues.
Sexual wellness refers to the overall health and well-being of an individual's sexual and reproductive health. For humans with vaginas, sexual wellness can encompass a wide range of physical, emotional, and social factors that contribute to overall sexual health and satisfaction. Maintaining sexual wellness can involve taking care of physical, emotional, and social needs. This may involve seeking medical care when needed, engaging in healthy relationships, and practicing safe sex.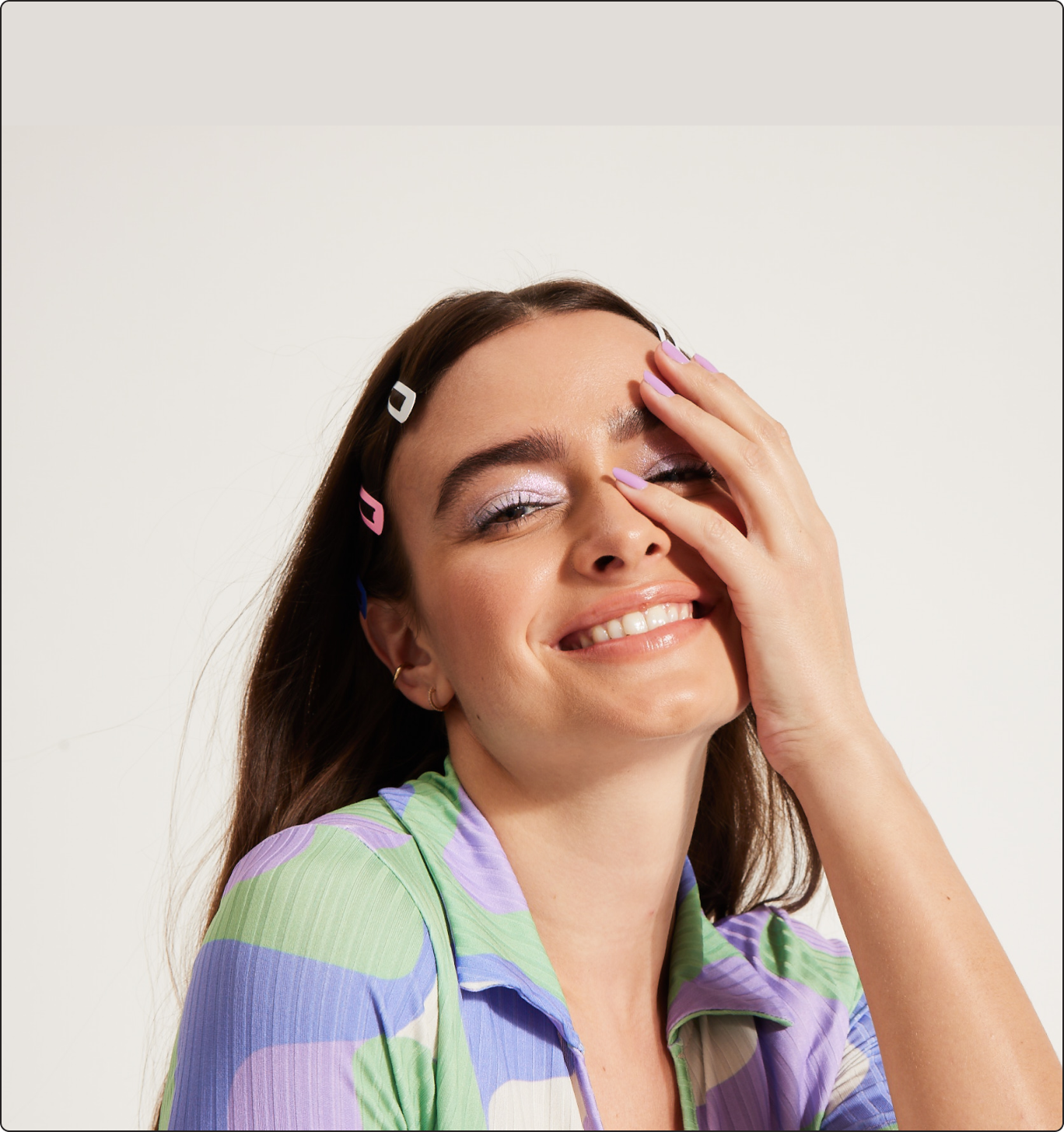 Hypoallergenic
Plant-Derived
Herbal vs Non-Herbal
Cruelty-Free
Natural Fragrance
Essential Oils
Naturally-Derived