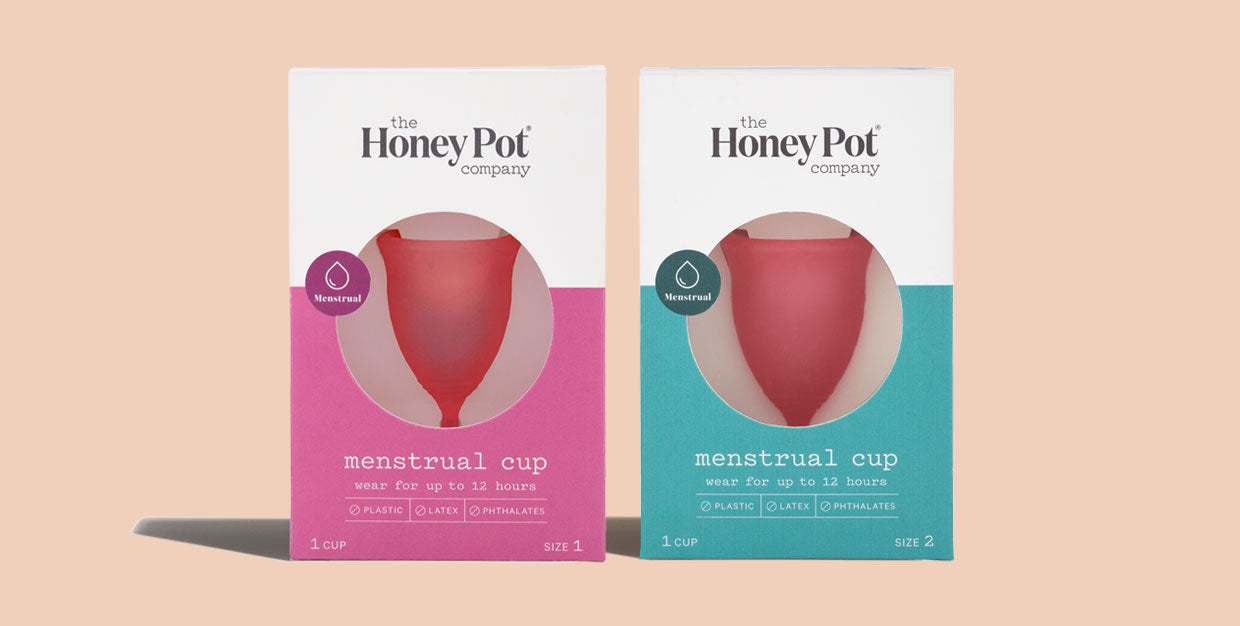 Menstural
Guide to the Honey Pot Menstrual Cup
Here at The Honey Pot, we're here to help you make peace with your period. When it comes to menstrual products, we have you covered with all-natural pads, pantiliners and tampons, and now we're adding our new menstrual cup to the lineup!
There are many menstrual cup benefits. Our menstrual cup is made with chemical-free medical grade silicone, making it very pliable and easy to clean. This type of silicone is tested and approved to be worn inside the body for extended amounts of time (up to 12 hours). This material is also hypoallergenic, latex free (for those with an allergy) and nonporous. The menstrual cup is a great option for those that are sensitive to pads and tampons. It can be used every month for 12+ months, just rinse, cleanse, and reuse. Our feminine wash  is the perfect cleanser to clean your menstrual cup in between uses. 
They are available in 2 sizes - 1 and 2. So, which size is right for you?
Size 1 is for women who have not had children, with a light to medium menstrual flow, and size 2 is for those 30 and older (or post baby) with a medium to heavy flow. 
Menstrual cups are a sustainable reusable option, and something we want to make accessible to all, since there are many menstrual cup benefits. Shop our new feminine menstrual cups and choose the size that's right for you.