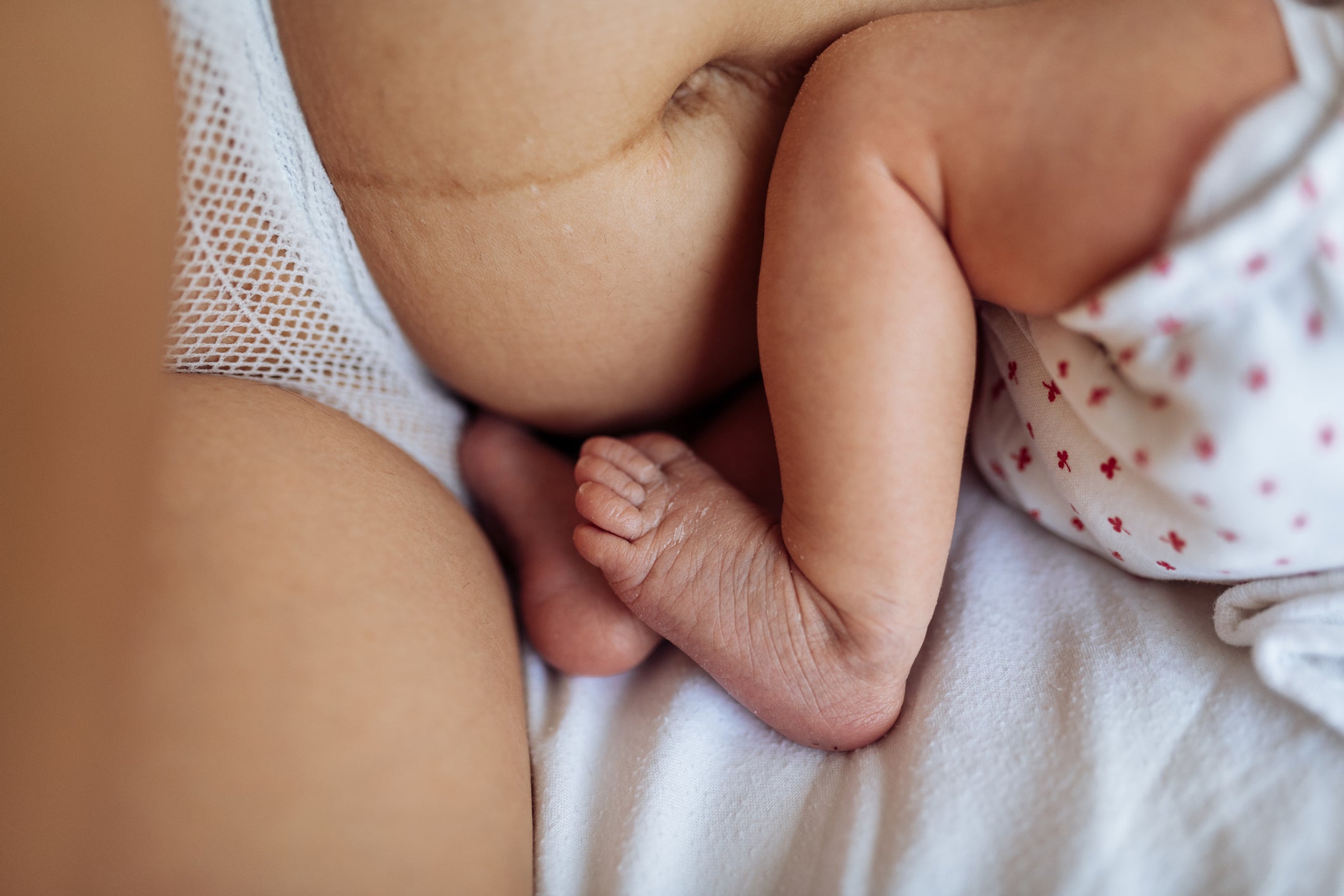 Education
Postpartum Vaginal Health & Care
Congratulations! You've just given birth to your precious bundle of joy! You've left the hospital and are finally settling into your new routine at home with your new little one. In addition to taking care of your new baby, you're probably wondering how to care for your honeypot after such a tremendous experience.
Postpartum vaginal health and wellness is very important aspect of the process of getting back to yourself. These are a few helpful postpartum care tips to ensure you're taking care of your honeypot post birth.
Sitz baths are a great way to keep your vulva and vagina clean and free from bacteria that can cause infection, irritation and inflammation. It's recommended you do sitz baths 2-3 daily in order to help your vagina heal. You can find portable sitz baths and the accompanying herbal treatments at your local drug store.

Padsicles are necessary for mothers who have given birth vaginally. Not only are they soothing but they also help the vulva and perineum after birth. You will want to take our

postpartum herb-infused pads

which are infused with lavender, aloe, rose, mint and houttynia and spray them with witch hazel. Place freshly doused pads in a freezer bag and store in the freezer and just like that you've got your very own padsicles!

Don't neglect your nipples. You may discover some serious soreness when trying to breastfeed so be sure to ice your nipples daily and use a lanolin-based cream to help prevent chafing and reduce irritation and itching.

Take your time with after-delivery care. Healing is not something to race through. It's a slow, deliberate attempt to soothe your body, mind and spirit and giving birth is a fully encompassing event that requires much-needed time and space to heal. Find your rhythm and listen to your body as you slowly begin to get back to yourself. There's no timeline for postpartum health other than the one that feels good to you.
Body care after delivery is essential for recovery. Just as you spent ten months preparing for your new bundle of joy, give yourself ample time to soothe, nurture and love your honeypot and new post baby body.